It's not always easy to open our wallets and spend money on our businesses, especially when seemingly cheaper and easier options present themselves. That's why the debate between building a business website or building a Facebook page is a common one.
In this day and age, though, you really can't afford to be without a coaching website. So, what you really need to ask yourself is this:
"Do I have the capacity to build my own website? Or do I need to hire a web designer to do it for me?"
The answer might surprise you.
Should I design my own website?
The question of whether you should design your own website or not is more than a matter of time. Here are some reasons why you may or may not decide this is the best option for you:
Reasons why:
It's free (if you don't count the hours you spend working on it).
You have 100% control over the creative direction and messaging.
You don't have to work around anyone else's schedule. It goes live the second you're done.
You enjoy designing, in general, and have a good eye for colour, layout and so on.
You have experience using website builders like Wix, Squarespace and WordPress and are confident using them.
Basically, it's good to have some interest in building your website if you're going to take the responsibility on. You want your website to be a labour of love; not a labour you can't wait to free yourself from.
Reasons why not:
You're stressed out by the whole process and are nervous you'll screw it up.
You don't have free time in the foreseeable future and don't want to wait any longer.
You know that your perfectionism will keep you from ever pushing the "Publish" button.
You already designed a website or blog for yourself, but no one ever visits it.
What you really need to do is start at square one with your branding.
You know you want your site to rank, but aren't sure how to make it happen.
You're not very good at using new tech and are nervous about those supposedly easy-to-use website builders.
You're afraid you'll break the site somewhere along the way.
If you feel apprehensive and fearful about taking on the task of building your website, then it's probably best to hire a web designer to do it for you. Or, at the very least, find someone who can give you the tools to confidently do it on your own.
What should I look for in a professional web designer?
Once you've decided to hire a professional to help you out, the next step is to find the right web designer for what you need. Consider the following:
Expertise
Although it's not necessary to hire a web designer who's built sites for coaches before, it would be nice if they did. Or at least had experience with or interest in social good organisations or non-profits.
There's something unique about how these kinds of human-driven stories are told and it would be a lot easier for a designer to create your site if they had some experience with it.
Skill
Another thing to look for is their skill level. You'll want to know how long they've been designing websites for, who they've worked for as well as which tools they use to create websites.
That's not to say that hiring a newbie designer or someone with a lesser known client list is a bad idea. You just need some proof that they know what they're doing.
Style
Like most creatives, each web designer has a unique style. For instance, you may find a designer who specialises in custom illustrations or one who tends more towards simplistic designs. You'd do well to find a designer whose strengths and interests will play well with the style you envisioned for your own coaching brand.
So, be sure to ask for samples!
Quality of communication
While it's easy for anyone to say, "I'm the most professional person you'll ever meet!", look for proof of it in your early communications. Do they respond to your emails punctually and respectfully? Are the two of you on the same page when you speak over the phone or video chat?
You don't just need your designer to be skilful. You also need them to be mindful of deadlines and to come to every conversation fully prepared. You can get a good sense of that by watching them closely during the recruitment phase.
Costs
While it's a good idea to ask any potential web designers what their rate is, be careful. When designers give you an hourly rate, there should be a cap on it. So, for instance:
20 hours @ $20/hour
That way, you know what the maximum amount of money is that you'll have to pay. Without a cap, design costs have a chance to get out of hand with endless rounds of revisions. And, when you lose sight of that, the invoice at the end of the project could be a painful shock.
So, come prepared with a budget in your mind. If their rate and cap fits within it, that's great. If not, see if you can find someone else.
Done-for-you vs. DIY
What's nice about the rise of website builder tools is that it makes it easier for business owners to build and manage their own websites. That said, it would still be nice to have someone help you out a little, right?
Some web designers and agencies have begun to create done-for-you options. Like The Good Alliance's Brand Bootcamp.
Essentially, you're buying a pre-designed and professional-looking website built specifically for your business. It's up to you to add the content, customise imagery and maybe even swap out some pages based on what kind of services you want to promote.
It's a fantastic middle-of-the-road option that allows you to take ownership of your website, but without the headaches of setting it up.
How do I get started with a web designer?
Hiring a new web designer is just as easy as hiring a copywriter. The key difference is that you first need to know what you're looking for:
Will they build the website from-scratch for you? Or will you purchase a starter website you can filling the missing pieces for?
Once you know that, you can get to work on finding them.
There are a lot of different places where you can find and hire a good web designer. The most reputable sources will be:
Referrals from people you know and trust.
A Google search of local designers or agencies.
When you've found someone you like and that you trust, make sure that you confirm in writing – and preferably in a contract! – what you have agreed to.
Most reputable freelancers and agencies will take charge of this process for you, summarising what you've agreed to in a proposal or contract and sending to you to review and sign.
But if they don't, you can create a contract using a tool like AND CO. The contract should spell everything out, like the agreed-upon rate, ownership of the website and design, number of rounds of revision, due dates and so on.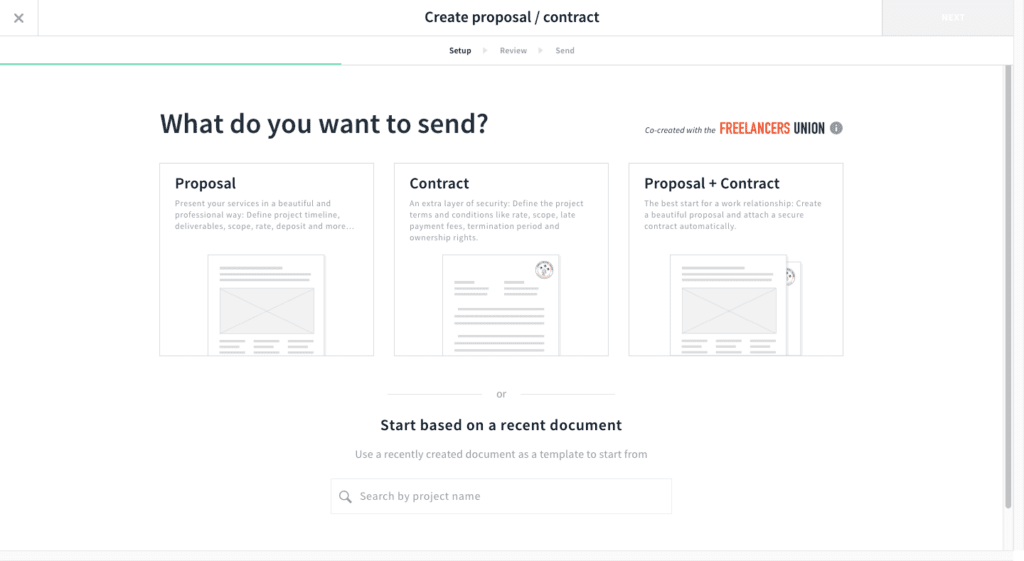 Once you've both accepted and signed the contract, you can start onboarding! It shouldn't take more than 30 minutes to talk them through what you need and to make sure you've given them all the files and login credentials so they can get started.
Wrapping up
The longer you wait to build a website for your coaching business, the harder it's going to be for prospective clients to find you. You know your business needs to make its mark in search and that you need a place to send interested prospects to learn more about what you do.
So, it's time to decide: will you build your own website or hire a web designer to do it for you?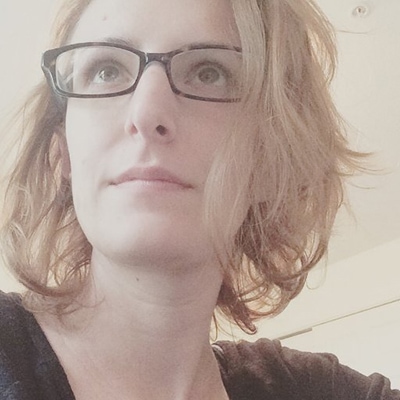 Suzanne Scacca
Content Writer
Suzanne Scacca is a freelance writer, specialising in web design, marketing, and technology. She also teaches classes at Skillshare and is a sucker for movies, food, and dogs.