When Samantha Hearne, an anxiety and startup business coach, was interviewed for the WP Elevation podcast, she was asked about the colour yellow.
Why?
Because the host of the show had noticed Samantha always wore something yellow and wanted to know if it was an intentional choice.
As she explains in the episode, it's intentional in that she loves the colour yellow. It's something she associates with the beach and being outdoors, which, in turn, makes her feel warm and comfortable.
And, not only does she wear yellow in all her public appearances, but her website for ahappymind is decked out in the colour, too.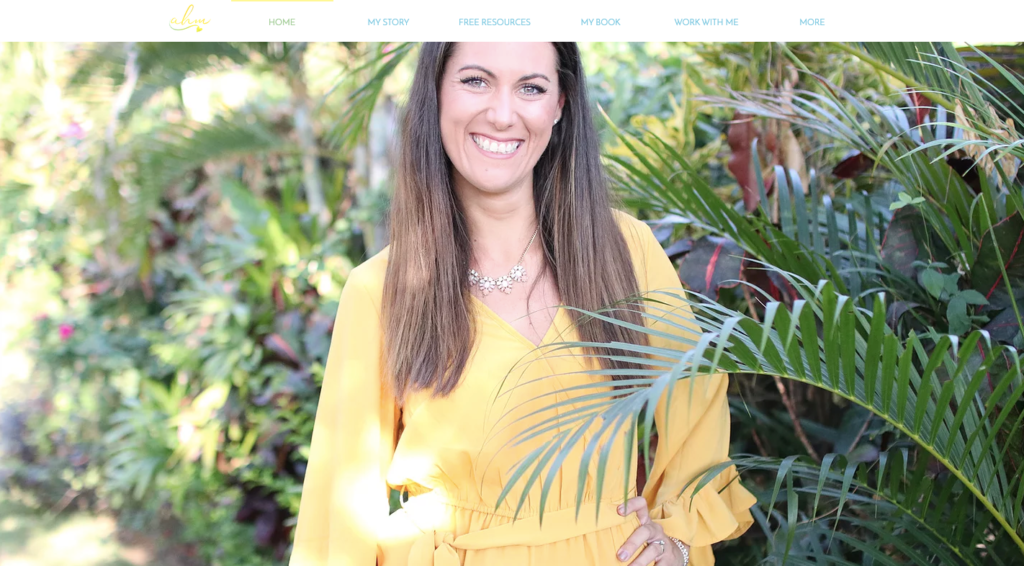 It goes beyond her logo and personal photos. She uses it strategically throughout the website to reinforce her branding:
Samantha lucked out because her favourite colour is one most people have a positive association with.
But should you just choose your brand colours based on what colours you like best?
Unfortunately not.
There are several factors to consider before settling on the brand colours for your business. To help you choose your brand colours, I'm going to walk you through four key steps:
Step 1: Know who you want to work with
Before you start looking at brand colour palette, you need to take a step back and think about who you want to serve?
Why?
Because they're the ones who will draw assumptions from your brand colours and associate them with you.
Let's say you're an Aussie brand and you want to use the colour green because it's one of Australia's national colours.
The colour has a bunch of meanings, though, depending on where it's encountered around the globe. In Shutterstock's round-up of colour symbolism, green has the following meanings:
Mexico: independence
Middle East: fertility, luck, wealth, symbol of Islam
Eastern cultures: youth, fertility, new life
China: infidelity
Indonesia: forbidden
If you work with clients worldwide, you'll find a negative connotation associated with any colour, and you can usually weed out certain ones based on who you want to serve and where they're located.
But colour goes way beyond location. Your clients' state of mind going into coaching and emerging from it should play a part in which colours you choose too.
So, first things first: know who you are and how they're going to approach your coaching business.
If you're planning to serve clients in countries like the U.S., U.K. and Australia, you can use this resource from The Logo Company as a reference: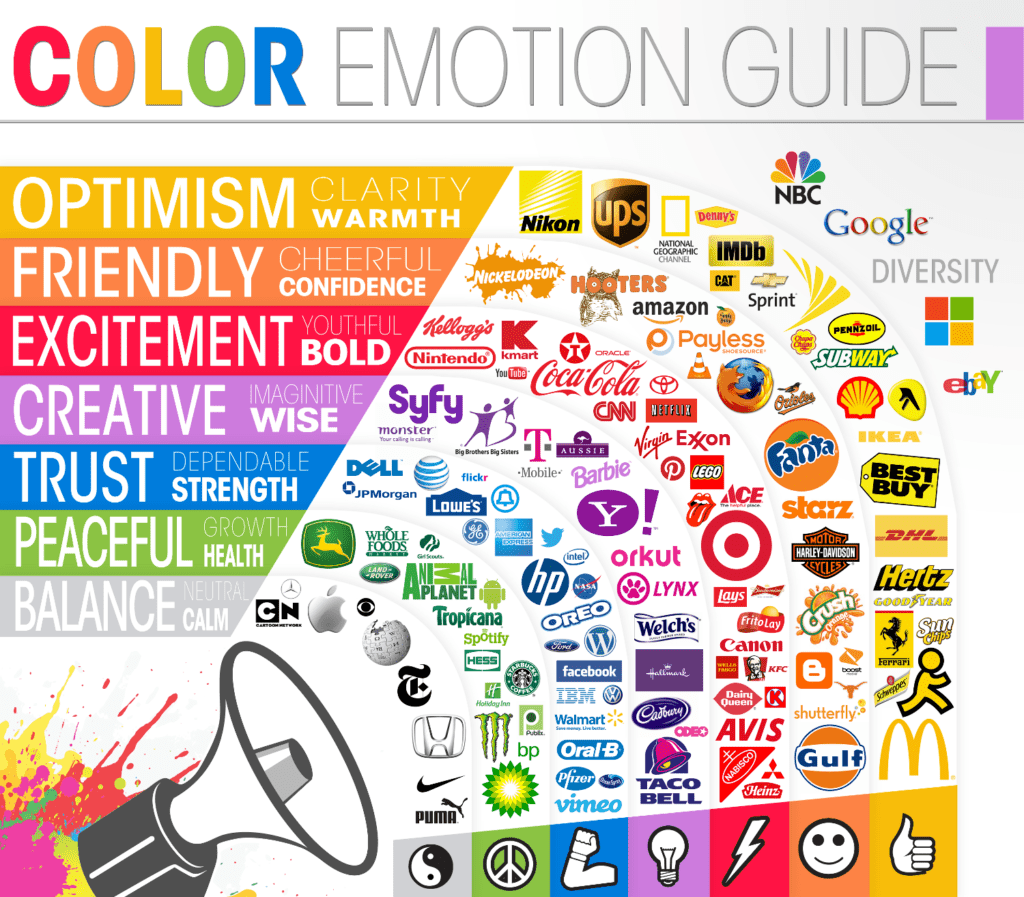 It does a good job of breaking down how primary colours are positively interpreted by consumers.
Once that's sorted, we then dig into the emotional core of your business.
Step 2: Decide how you want to make them feel
By the time someone has explored your website, you'd like to think they're feeling hopeful or inspired enough to take action.
But how do you get someone to take five minutes out of their busy day to actually read your website content?
This is where you can purposefully use colour and imagery to get your ideal client in the frame of mind to listen to what you have to say.
But it isn't quite as simple as saying – "I want people to feel inspired" and making everything yellow. Just like in a real coaching relationship, you need to meet people where they're at.
If they're feeling:
Stressed or overwhelmed: choose calming neutral tones
Nervous or anxious: choose safe blues or greens to win trust
Bored or sceptical: choose bright bursts of pink or orange to differentiate yourself from the crowd
Step 3: Find your perfect brand colours
Canva's 'Color Palette Generator' is a fantastic tool. You can upload a photo of yourself, a stock photo or an image you particularly like the colour and vibe of and the tool automatically extracts the key colours from it.
In this example, we used an image of Emma Insley, the founder of Insley Consulting: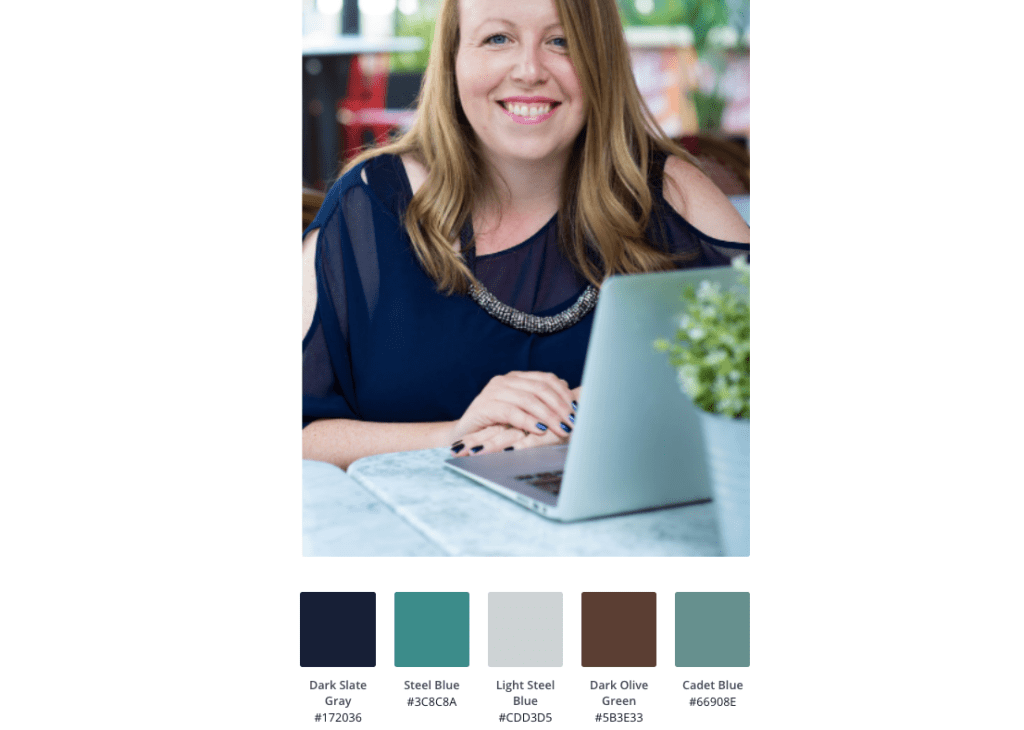 So, let's say these were the results you got. You were already thinking about using a vibrant green somewhere in your branding. If you're happy with the palette generated, you could take this and run with it.
If you want to make tweaks to it or come up with your own custom brand colours, try Canva's 'Color Wheel':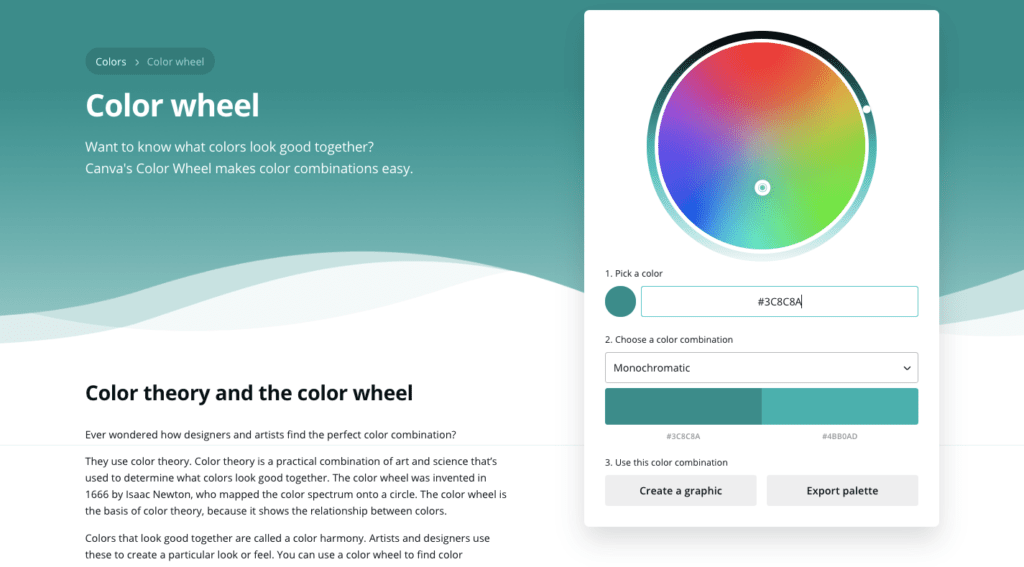 Use this tool if you want to pick your own colour, find complementary shades of a colour you like but aren't in love with or to choose secondary or tertiary colours for your brand:
There's a lot you can do with these tools. Just be sure to keep your clients and their emotional states in mind while using them. Your clients are going to make subconscious assumptions about you from the colours you pick, so you want to choose ones that send the right signals.
Step 4: Sense check your decisions against other brands in your niche
You don't want to look the same as everyone else in your niche. But it's important you feel like you're in the same ballpark.
Branding is about both identification and differentiation.
If you're a health coach who's branding feels million miles away from others in your field, nobody is going to recognise you as a health coach.
You're better off looking at where the pack is standing when it comes to colour, then shift yourself 40 foot to the left – so you stand out, but people can still see you.
To help you choose your brand colours, here's a breakdown of how different colours and feelings might be applied to your coaching niche:

Women's Empowerment Coach









 The colour alone won't tell someone that your coaching program is a safe place to recover from addiction or to learn how to be a stronger business leader.
To do that, your design and content need to send a consistent message to them too.
Feeling inspired to choose your brand colours?
Then make sure you work through the four key steps outlined above – and before long, you'll have a colour palette that connects with your ideal customers.
Or if you need a lot of help bringing your branding up to scratch, why not sign up for Brand Bootcamp?
Not only will it help you to clarify your vision. But you'll also learn how to craft a compelling story, develop your brand identity and share it all proudly on a website you'll be proud to share with the world.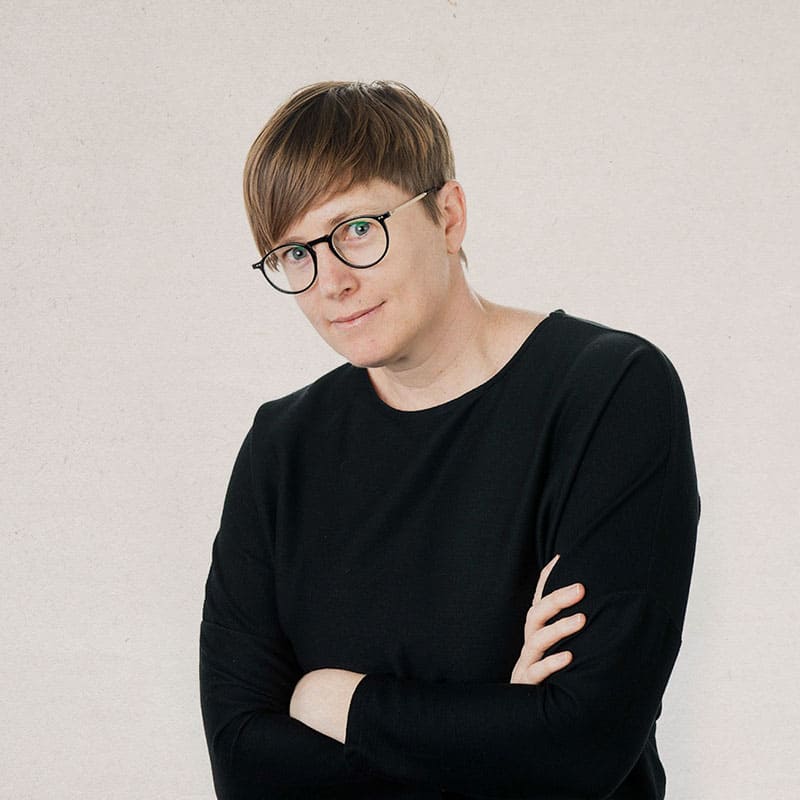 Cat Townsend
Founder of the Good Alliance
After more than a decade spent helping big brands sell more stuff, to people that didn't need it; Cat set a simple intention: To do more work that made a positive difference in the world. So The Good Alliance was born…