Many people have an awesome idea for a business but never start it.
Why?
Because they think they need to have an original idea for it to be successful.
So, they tell themselves:
"If only I could come up with a unique idea, I'd have a successful business."

"Why bother? It's already been done."

"I wish I'd thought of that."
But here's the thing:
You don't need to have a unique idea to have a successful business.
Proof your idea doesn't have to be unique.
Take these successful businesses, for example:
Mark Zuckerberg didn't invent social media. He took an existing idea and built on it.
Garrett Camp and Travis Kalanick didn't reinvent the steering wheel with Uber. They dived into an age-old industry and made it relevant in the digital age.
You stand a better chance of succeeding if you use a tried and tested idea.
Why?
Because people are already interested in it, and they're willing to pay for it.
If you Google your idea and find hundreds of businesses with a similar idea, take it as a validation that there is demand for what you want to offer.
A completely unique idea might feel or sound exciting, but it's a harder sell to the public because they don't really know if they want or need it.
Why the world needs another idea like yours.
As I write this, it's almost lunchtime, so this example is going to be food-related.
Think about the best chicken (Or tofu!) you've ever had and ask yourself:
What made it special?

What made it different?
Was it:
How it was cooked?

The way it was seasoned?

How it was served?

Was it fast food or in a fancy restaurant?

What made it stand out to you?
Why are these important?
They're important because what makes your business special is your approach, not your idea.
Your worldview, experiences and how you deal with clients contribute to your unique approach.
How to create your own unique approach.
You don't have to create an alternative way of working because your way is unique to you anyway. But to give you a little nudge, here are a few things to think about when creating yours:
Your vision can have a massive impact on how you approach your clients – let's
say you're a coach.
A conversation we have a LOT with clients is that they don't want to call themselves a coach. They argue everyone is a coach and it devalues their service.
So, they replace the word coach or coaching with something vague like 'solutions' or 'partnership'.
The truth is, when you are starting out you need to call yourself something that everyone knows, understands and needs. And then differentiate yourself from there.
You're a coach. But you're a coach with a difference.
You're a coach who helps kids build confidence through connection with nature.
Or you're a coach who helps kids handle exam stress through mindfulness.
Think about:
What you believe

What you enjoy

Where your skills lie

How you can package it into a marketable business, service or product
Your business becomes unique because of the people you serve. Don't try serving everyone. Work with people with whom you can connect and make an impact.
Think about what experiences you can bring to the table that no other person can. Things that have happened to you, good and bad, give you unique insight into what you're offering.
Our article,
How to choose a coaching niche
, delves deeper into picking a niche. And if you're not a coach, don't worry. There are plenty of hints and tips in the article which apply to pretty much any industry.
Define your Unique Value Proposition (UVP)
Your UVP can be big and flashy, but it doesn't have to be.
It could be something as simple as:
The extra dash of pepper you add to a recipe

A sincere compliments slip you send with every purchase

The follow-up quiz you send after every session

How you answer every call with a smile

The free 60-minute discovery call
There will be something you can offer none of your competitors do.
So, what's so utterly unique about what you do?
Putting your idea off for another day means you'll never get your business off the ground.
Stop trying to reinvent the wheel and get started now.
Take what already works and make it your own.
Need help with your idea?
Then why not talk to us?
We've helped hundreds of business owners clarify their vision and share it with the world.
So, if you need a little help, why not
apply to work
with The Good Alliance?
Or
sign up for The Brand Bootcamp
.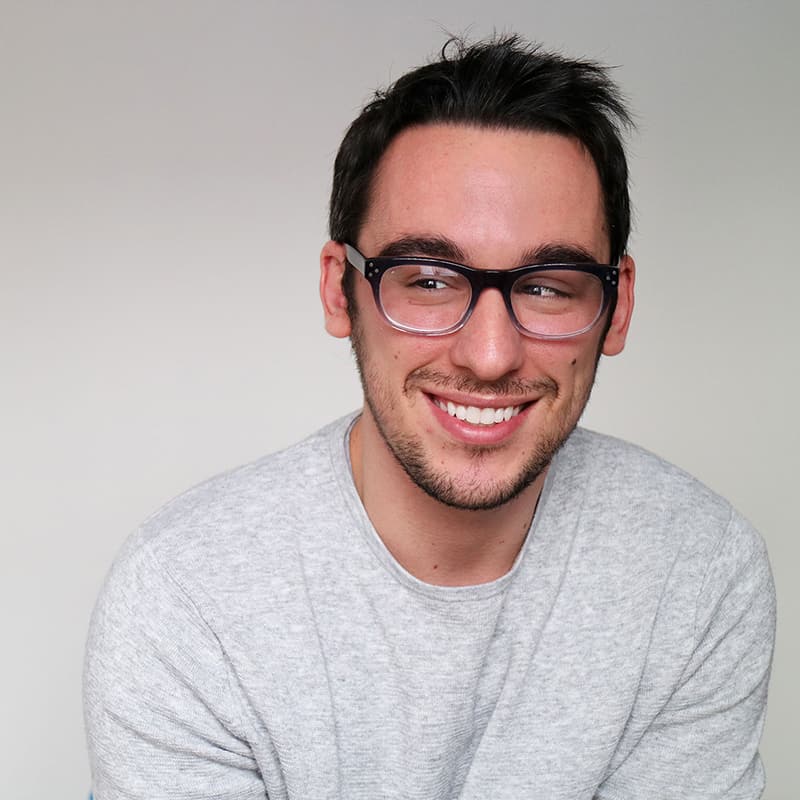 Brett Worth
Project Success Manager
With a background in web design and development, Brett guides our clients through all aspects of our done-for-you branding experiences.