One of the best ways to reach a new audience and stay connected to the people already listening to you is through blogging.
But let's be honest: it isn't always easy to write a blog post.
You first have to come up with the idea. Then, you have to find time to write it down. And that's just the tip of the iceberg! You also have to edit out errors, format the post, and put it on your website.
I realise this sounds like a lot of work. And it is… if you try to do it on your own.
When you're ready, you can outsource this work to a writer. However, if you're not in a position to hire someone just yet, that's okay. All you need is a blogging toolkit.
4 tools that make it easier to write blog posts
You have some great stories to share with your audience, but I bet you keep getting bogged down in the tedious tasks of blogging. Or, worse, you're intimidated by the amount of time it's going to take that you struggle to start on it.
Thankfully, there are a bunch of tools (most of them are free, too!) that will make it easier for you to focus on the actual act of writing.
1. Asana
You know you have to make time to write, but it's not easy to do when you're being pulled in a million directions. Rather than tell yourself that today is the day you're going to write that post you've been thinking about, factor time into your schedule to do it. That way, it physically takes up space in your calendar and can't easily be overridden by other things that come up.
Asana is a great tool for this: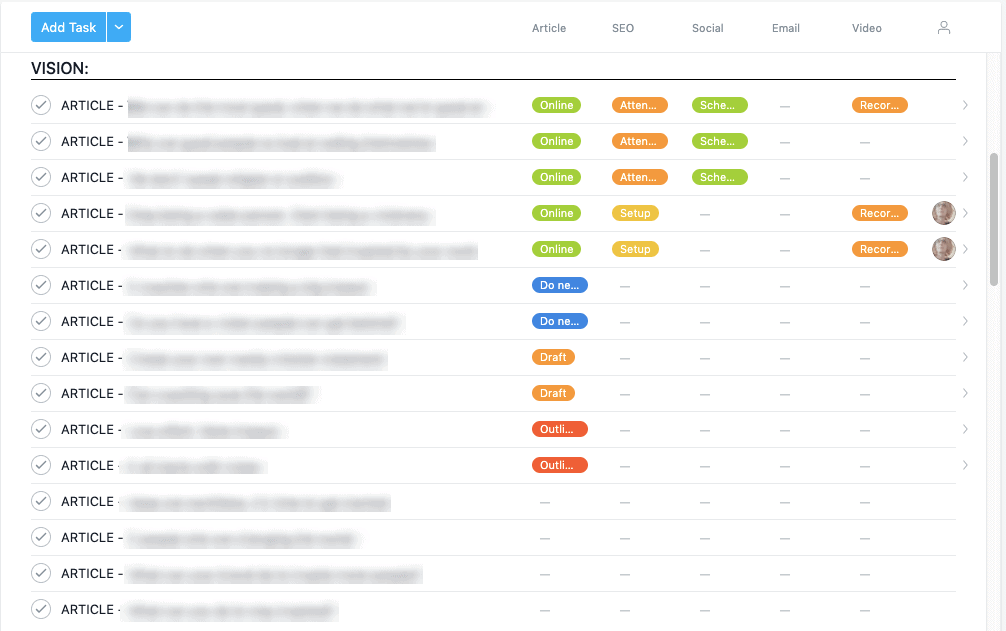 The example above is your end goal, where you're not only scheduling blog posts each week to work on, but you're scheduling all the promotional tasks for them, too. For now, though, start small.
Pick one day each week when you can write for two hours. Put it on your calendar and set it to repeat. If you can make a habit of it, you'll find that it becomes easier to get into the flow of writing on a schedule.
2. Pocket
Have you ever been on your favourite blog or perusing social media and thought, "Oooh! That's a really great idea!"? Inspiration can strike at any moment. And rather than hope you remember that great idea you got from that post you saw on Forbes, you should capture it the second it appears.
You could always use your browser's bookmarks to store it away for later. But your bookmarks bar should be for essential links you need quick access to, not for ideas you want to revisit later.
Instead, save your online inspiration to Pocket.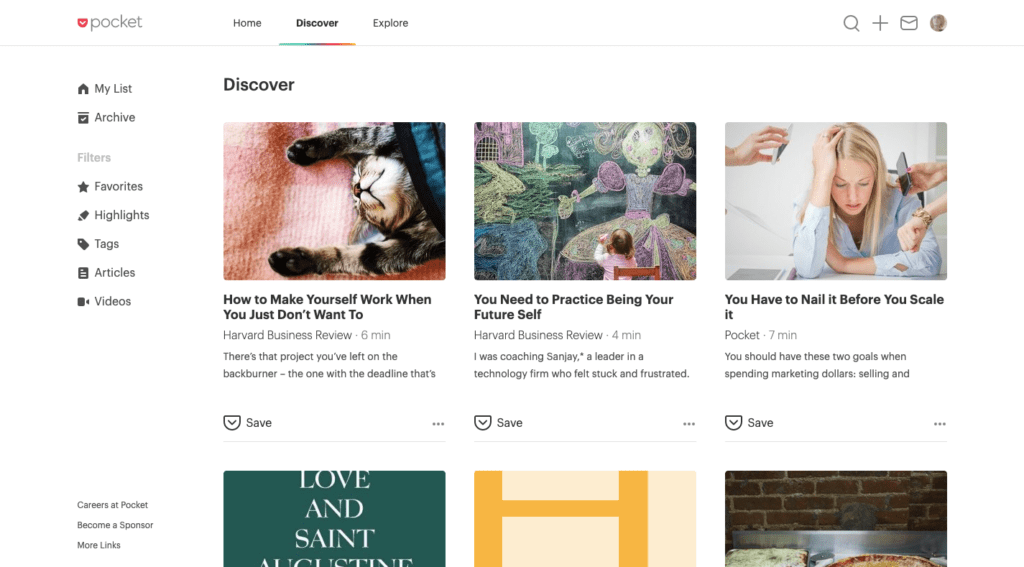 You can also use this app to aggregate your favourite publications in one place, which makes it super easy to search for inspiration for your next piece.
If you want to take it up a notch, schedule time on Asana every week to browse through Pocket's archives to see what sort of inspiring and interesting stories you come across. Again, the more you can make blogging a habit, the easier it'll be to get it done.
3. Answer the Public
Let's say you have only a sapling of an idea. You know there could be a juicy concept there, but you're not sure where to go with it.
So, let's say you're a life coach and the December holidays are approaching. You want to write a blog post about holiday stress, but you feel like that might be too vague. So, you go to Answer the Public and search for "holiday stress".
It then shows you the most common auto-complete questions that Google and Bing provide users searching for "holiday stress":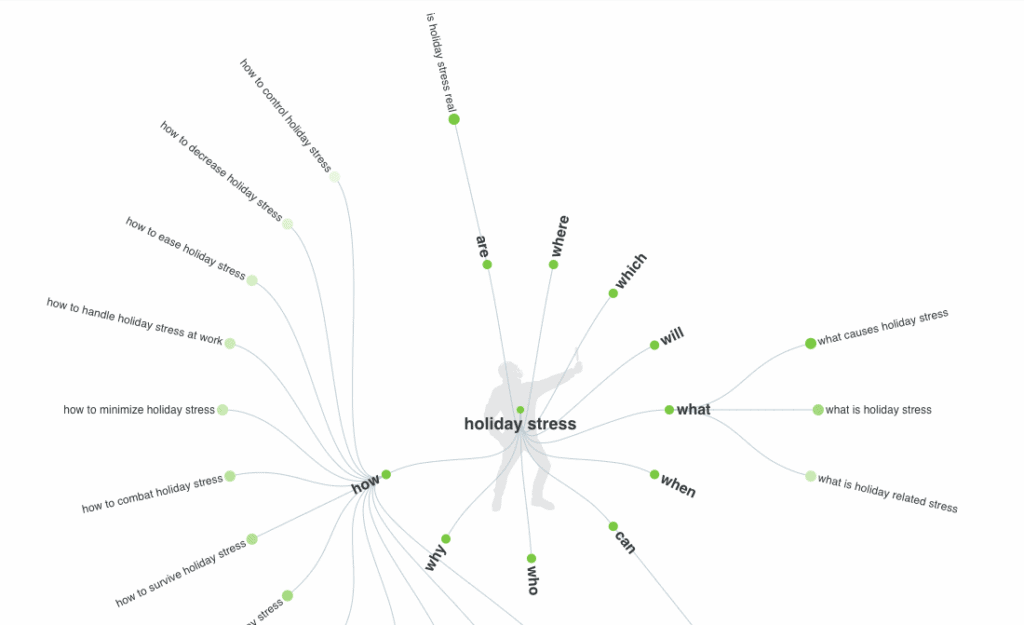 This is really useful, right? It's like you're getting a sneak peek inside the mind of your audience and the common questions and concerns they have about a topic.
There are other results the tool will spit out, too, like prepositional phrases: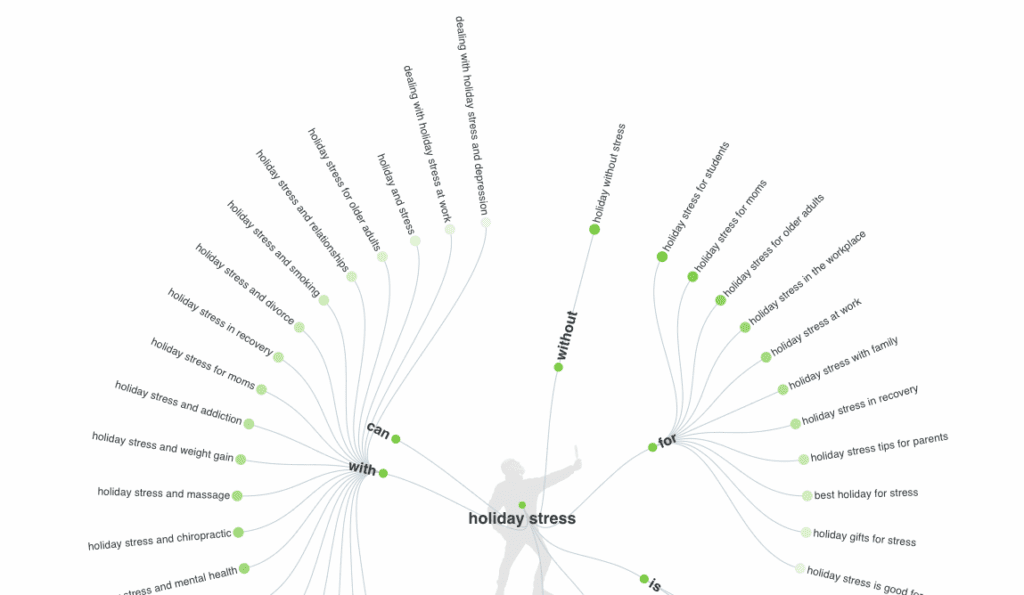 Your audience uses search engines to find answers to these kinds of questions, so why not leverage this resource and create blog posts that directly answer what they're looking for?
4. Google Docs
Some people insist that it's best to write your blog posts directly in WordPress, but I find it hard to work there, especially if I'm collaborating with others.
That's why I always recommend that people write their content in Google Docs first.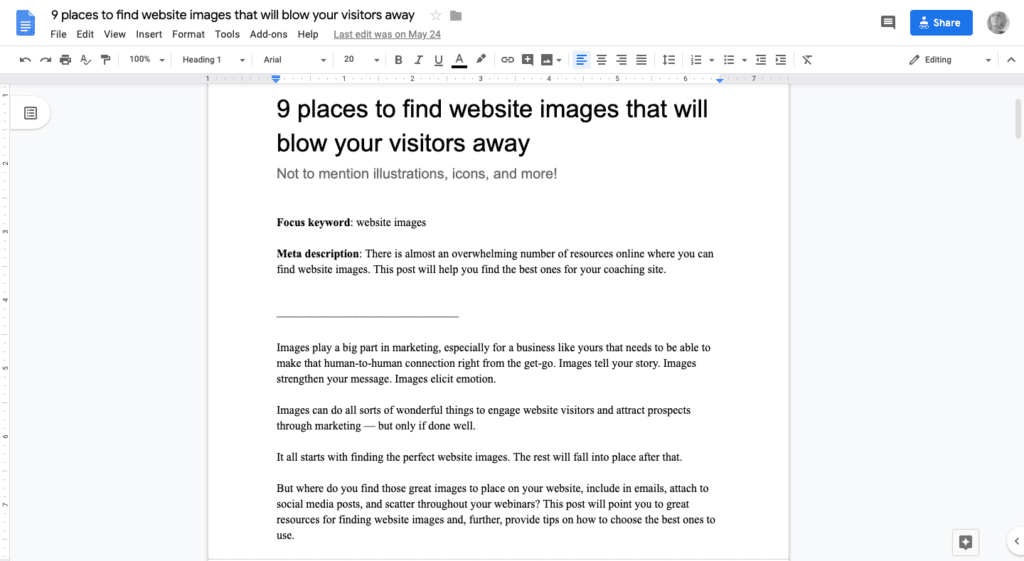 This way, you and your collaborators can discuss the key points you want to cover, draft outlines and finalise feedback before it ever goes into WordPress. It's just a cleaner and easier way to write content.
Later, when you hire an assistant, this process will enable you to hand your posts off to someone else and let them worry about uploading and publishing your content.
Even if you work on content by yourself, I still think it's a good idea to use Google Docs. Here's why: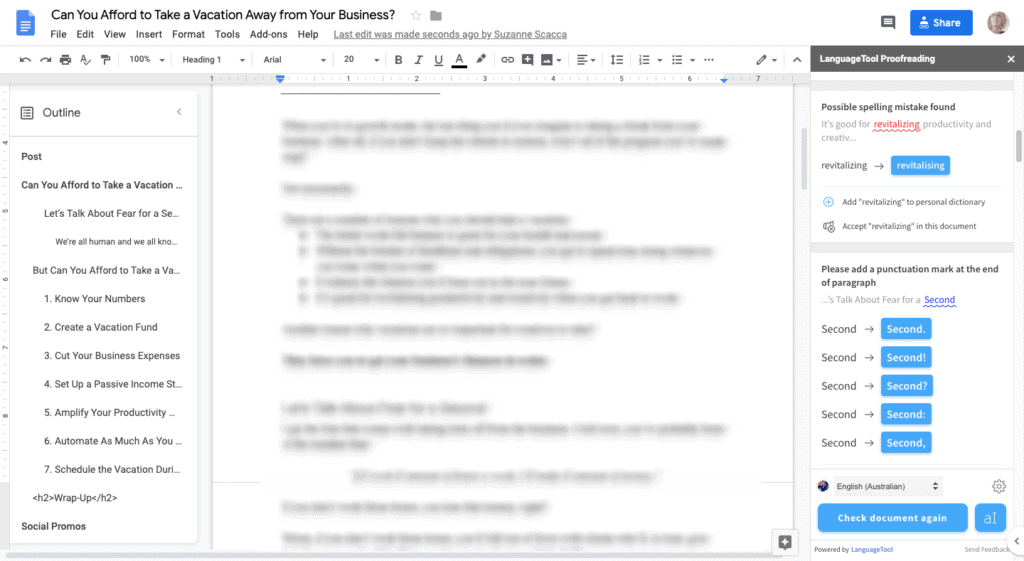 On the left side, you can use the Outline to make sure you've covered all necessary topics. On the right side, you can add a tool called Grammar and Spell Checker – Language Tool. (You'll find it under Add-ons > Get Add-ons.) It automatically scans your writing and lets you know when it spots an error.
This way, you don't have to edit your own work. The tool lists out your errors on the sidebar. And if you agree with the proposed fix, all it takes is one click to instantly repair the error!
Wrap-Up
Don't go too crazy with trying to add blogging and editing tools to your toolkit just yet. For now, start with the basics.
The four tools above will help you get in the habit of writing and to get it done quickly, too. Even better, they'll make it much easier for you to focus on creating content that's super engaging and inspiring. Your readers are going to love it!
And while we're on the subject of inspiring people, how confident do you feel with your business as a whole right now? If you want some help developing a strategy for your business, refining your story and creating a brand identity around it, sign up for our Brand Bootcamp.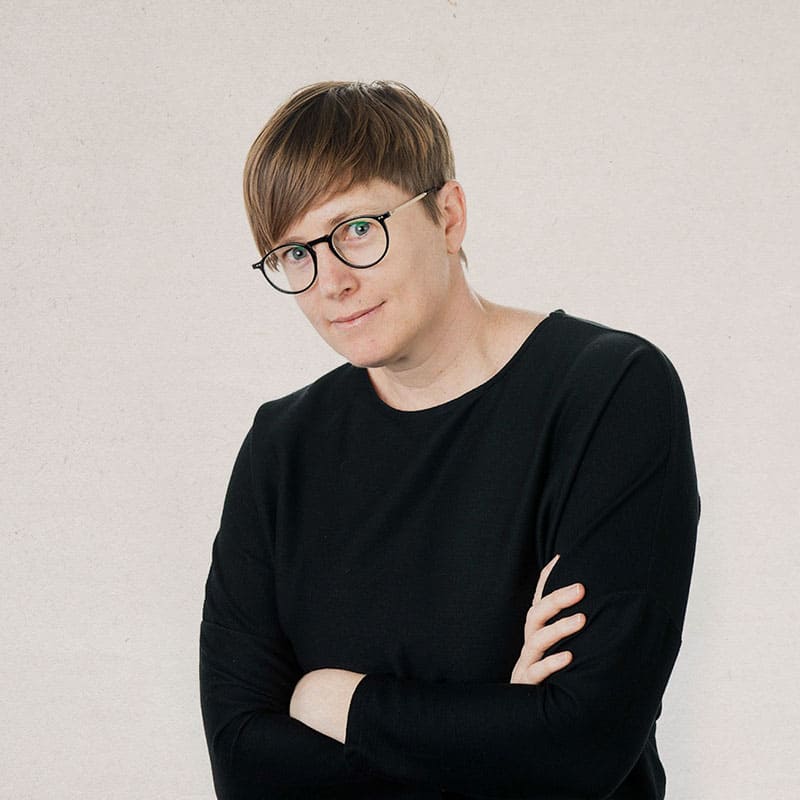 Cat Townsend
Founder of the Good Alliance
After more than a decade spent helping big brands sell more stuff, to people that didn't need it; Cat set a simple intention: To do more work that made a positive difference in the world. So The Good Alliance was born…