Do you remember the commercials Keanu Reeves filmed for the 2018 Super Bowl? Here's a reminder:
https://youtu.be/WqnhN2Rzaqc
With advertising like that, how could you possibly consider using any other site builder to create your coaching site? The man made famous for saying "Woah" and for being "The One" is telling you how easy it is to build a website with Squarespace.
But is the decision that simple?
In reality, the choice between site builders is more complicated than what a quirky piece of advertising and its spokesperson will tell you. To help you make the right choice, we've created the following breakdown between:
Wix vs. Squarespace vs. WordPress
These three are all viable options for coaches that want to design high-impact websites for their businesses. Keep reading to find out which one will serve you best.
Wix vs. Squarespace vs. WordPress: Which is best?
If we want to get technical about it, we could compare Wix vs. Squarespace vs. WordPress based on market share:

There's just one problem: it accounts for everyone around the world that builds websites — DIY business owners, hobbyists, web designers, developers and agencies.
If you want to do a fair comparison between the platforms, focus on:
Ease of use
Design
Features
Scalability
Search engine optimisation
Customer support
Website management
Cost
Below, you'll find an explanation of how the platforms fare in each of these areas.
Wix
Wix is a super affordable drag-and-drop page builder that, in all honesty, will do most of the work for you if you let it.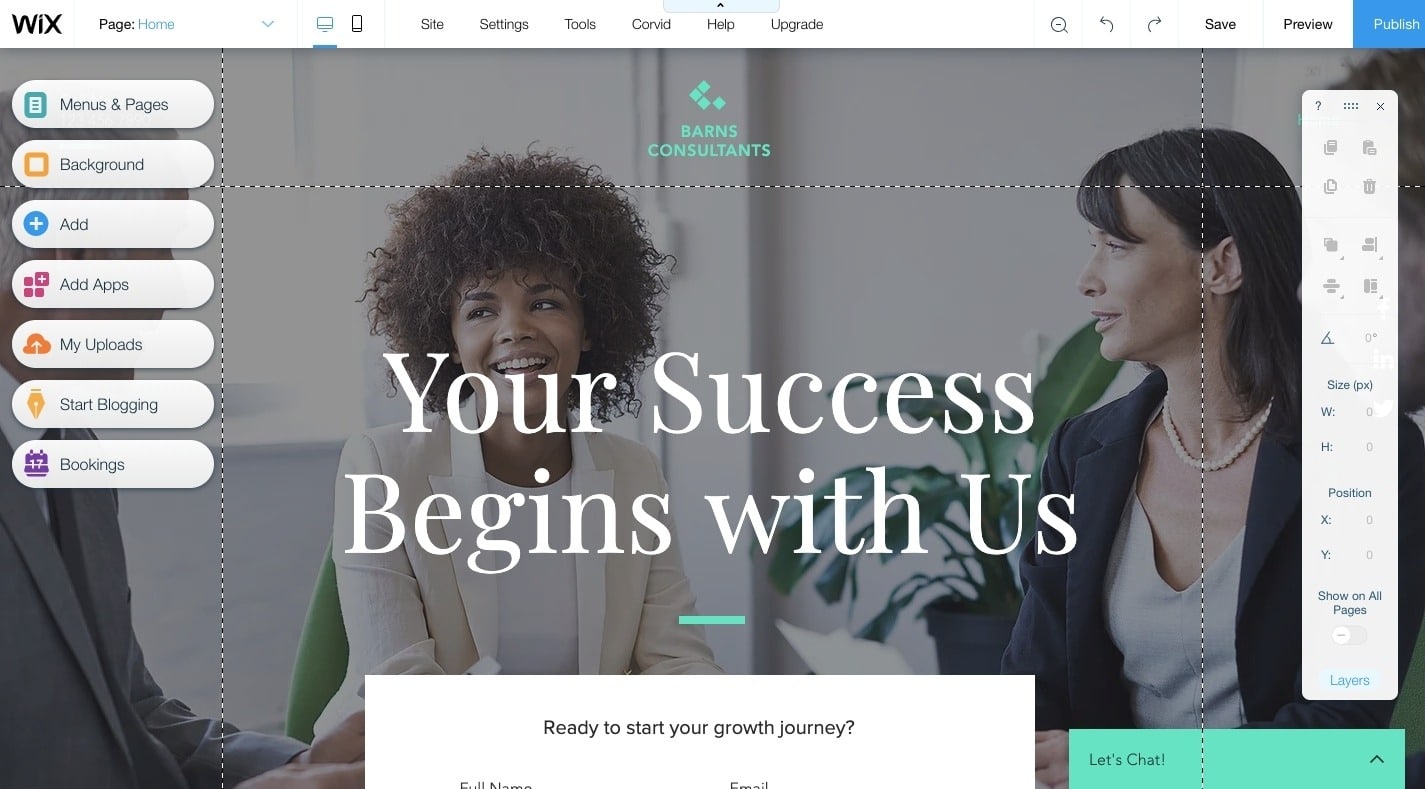 Ease of use – Takes no more than a couple minutes to sign up, choose a template and start customising the content of the pre-made website with the intuitive drag-and-drop builder.
Design – Use a ready-made template or let the Wix Artificial Intelligence tool build it for you. The designs look modern, but they also look like a template site with not much personality.
Features – If you want to include something as basic as a blog, appointment scheduler or e-commerce, you have to layer it on top of the site, which can hurt site performance. The same goes for apps that add forms, pop-ups and other marketing and lead generating essentials.
Scalability – Wix is a good option for building very simple portfolio or hobby sites. If you plan on doing anything more, don't get started with Wix as it's impossible to take your site with you when you leave.
Search engine optimisation – Wix doesn't have a great reputation when it comes to SEO, but they have been working on it. That said, they still really only allow for light optimisation, so ranking high in search results could be tricky.
Customer support – Wix provides a fairly robust Help Center. Non-VIP customers also have the option of ticketed support while VIP customers get priority phone support.
Website management – You don't have to worry about the technical side of Wix. It handles hosting, security and can even help you register a domain.
Cost – Wix has a variety of plans on offer, however some of the cheaper ones include advertising on your site. Realistically, you'll want to opt for a business plan for roughly $15 to $30 a month (not including the cost of a domain, approximately $15 annually).
Squarepace
Squarespace is a site builder platform that's not only easy to use but also includes marketing and e-commerce features essential for coaches.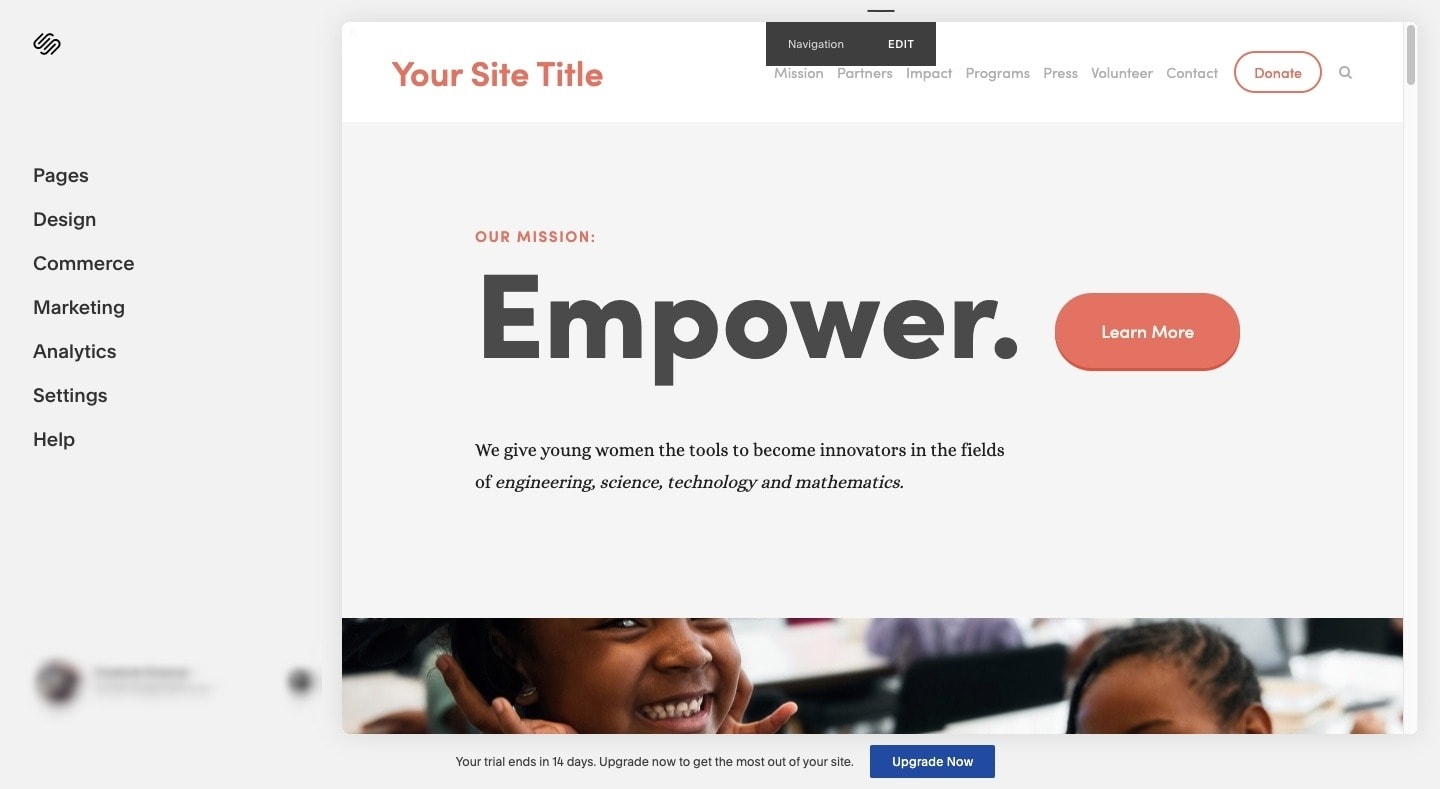 Ease of use – It's not a difficult platform to master, but Squarespace does guide users through it the second they step foot inside which is a nice touch.
Design – Although you can't build a website from-scratch and the number of templates is limited, what you get from Squarespace looks fantastic.
Features – Most of the templates are feature-rich, so if you are looking to create a basic website you shouldn't have to do much. If you're looking to add marketing features such as Mailchimp or Facebook Pixel integration then you will need to upgrade to the premium plan.
Scalability – There's really not much you can do to scale your website in terms of design and content. Squarespace doesn't have a directory of plugins and any add-ons you might need will need to be added via snippets of code. Because of this, Squarespace is best if you want a beautiful – but simple – website that tells people who you are and what you do.
Search engine optimisation – You can't do much here except write search metadata for the home page. All other pages will auto-generate from your content, which isn't ideal.
Customer support – You can go the DIY route with the knowledge base or video set. You can also register for a live webinar where they'll explain the basics. Or you can get in contact with a rep through email (24/7) or live chat (Monday through Friday).
Website management – Squarespace handles the technical side of your website — hosting, domain and email.
Cost – Squarespace and Wix are mostly comparable in pricing. The only difference is that Squarespace doesn't offer anything for free aside from a 14-day trial and they charge more for their domains names ($20 to $70 annually depending on domain extension).
WordPress
WordPress.org (as opposed to the very limited WordPress.com which is similar to Wix) is a powerful content management system that's best for the serious business owner who wants their website to grow with their business.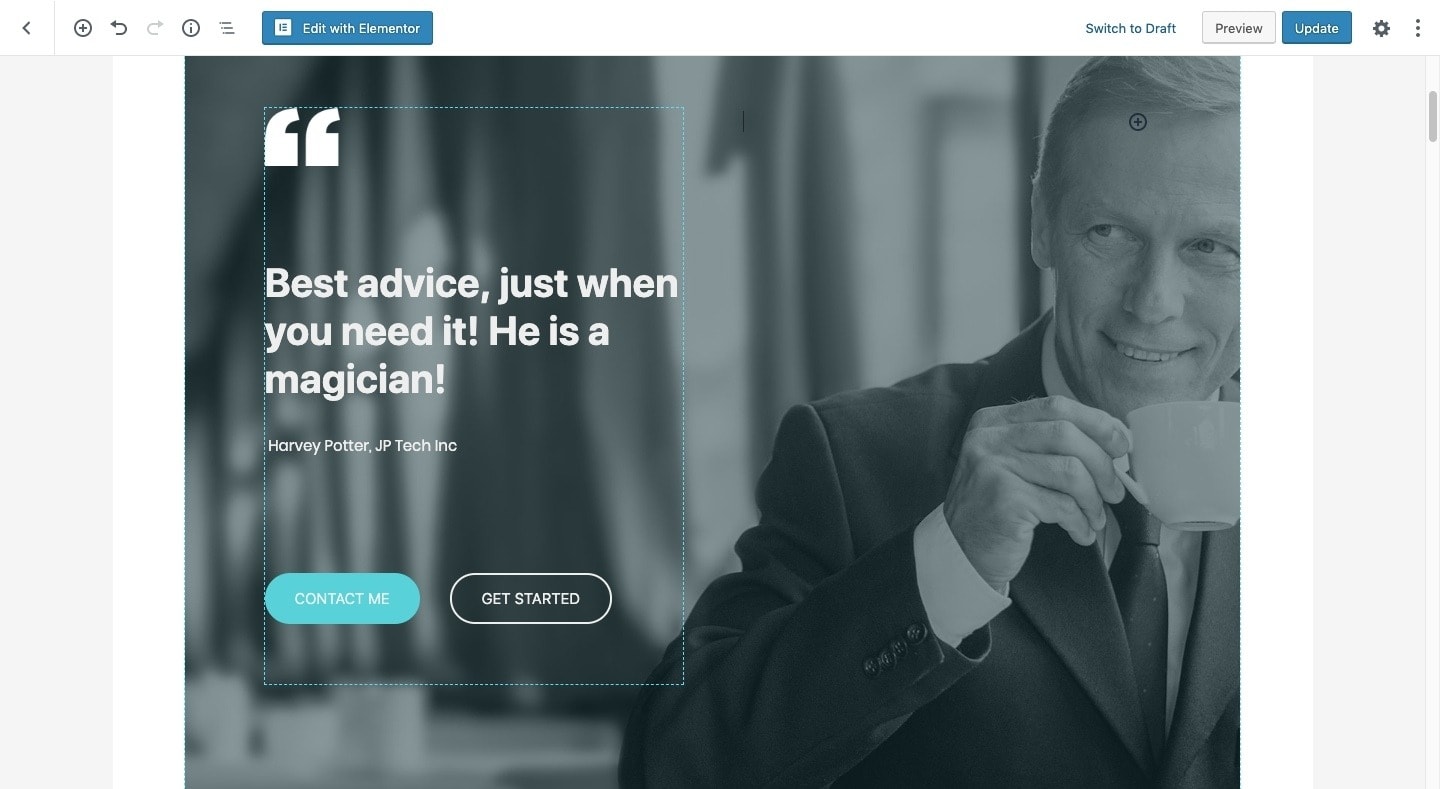 Ease of use – WordPress is highly customisable and, while you can use the built-in WordPress editing tools, you have the option of installing some great webpage builders. That said, there is a lot going on inside the platform, which can make it overwhelming for new users.
Design – There's no better option for designing a high-impact and professional-grade coaching website. You can choose from thousands of themes to give you a head start.
Features – Again, WordPress nails it with features. Out of the box WordPress comes with some basic features such as a blog, but WordPress also has thousands of high-quality free & paid plugins that enable you to do practically anything you want with your site.
Scalability – There are very few limits with WordPress — if you can dream it (and you know someone who can build it) then you can do it.
Search engine optimisation – SEO in a standard WordPress installation is basic, but it has some amazingly powerful plugins that will take your SEO efforts to the next level.
Customer support – WordPress.org does not provide support. If you need assistance, either visit a public forum (there are many), hire someone to take care of the issue, or sign up to a monthly maintanence plan.
Website management – WordPress is not a "hosted" site builder like the other tools, which means it's up to you to get your own web hosting account and domain. While this does mean that you can shop around, the management piece falls on you. If you want to keep your site speedy and secure, you'll have to learn how to do this or hire someone to help.
Cost – WordPress itself is free to use. However, expect to pay for hosting, domain and a few premium add-ons before all is said and done. WordPress hosting costs vary greatly – anywhere from $4 – $40 a month depending on features – but expect to pay $15 a month for a reliable, fast host. You can estimate the cost of your website here.
The verdict
Is there a clear winner? Let's have a look:
Wix wins in terms of:
Ease of use
Website management
Price
If you are looking to test the waters with a brand-new coaching business and will rely mainly on word-of-mouth, Wix could be a good choice. You'll need to put in some time to learn the software but the learning curve should be small.
Squarespace wins in terms of:
Design
Customer support
Website management
If you're still working on amassing customers and your budget is slim, Squarespace is a good DIY choice that won't force you to compromise on quality of design.
WordPress wins in terms of:
Customisation
Features
Scalability
If you're serious about building a business that allows you to make a real difference, WordPress will lay down a solid foundation for you to do that. You can add and remove features as you need them, without paying for things you don't need.
Want a WordPress site but afraid you can't manage it?
In the comparison between Wix vs. Squarespace vs. WordPress, you can see that there's a tradeoff no matter which platform you choose. However, we like WordPress because it allows your coaching website to scale with your business and not hold you back.
By choosing WordPress early on it also means that you only have to learn one system and way of working rather than, say, if you were to spend a year learning how to use Wix then decide you need WordPress in order to grow.
That's why all of TGA's websites are built with WordPress and a specially selected set of plugins and themes.
What's more, The Good Alliance has just launched the Brand Bootcamp. This way, coaches can now have a great starter website without having to deal with the technical minutiae that comes with a WordPress site. The Good Alliance takes care of all of the setup and customisation for you, so you have a great site right away without having to DIY it.
If you want to learn more about the Brand Bootcamp program or are ready to get started, reach out today.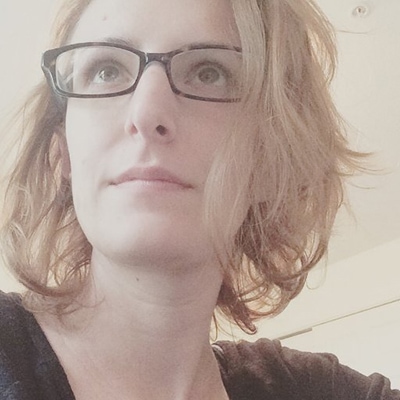 Suzanne Scacca
Content Writer
Suzanne Scacca is a freelance writer, specialising in web design, marketing, and technology. She also teaches classes at Skillshare and is a sucker for movies, food, and dogs.