You have a well-loved coaching practice and an impressive-looking website to promote it. So, what now? Do you just kick back and wait for prospective clients to start knocking down your door?
You and I both know it's not that easy.
Part of the reason why you do what you do is that you're good at guiding people. But you can't assume that a relatable message and engaging design will be enough to turn your website visitors into clients. You have to directly point them to the next step.
In this case, your website needs one clear and compelling call-to-action (or CTA):
Let's book a discovery call.
Want some tips on how to set up the call to action and scheduling process for your coaching website? Keep reading.
How to set up the call to action for your coaching site
It doesn't matter how you label your CTA:
"Book a Call" as Thea Jolly tells visitors: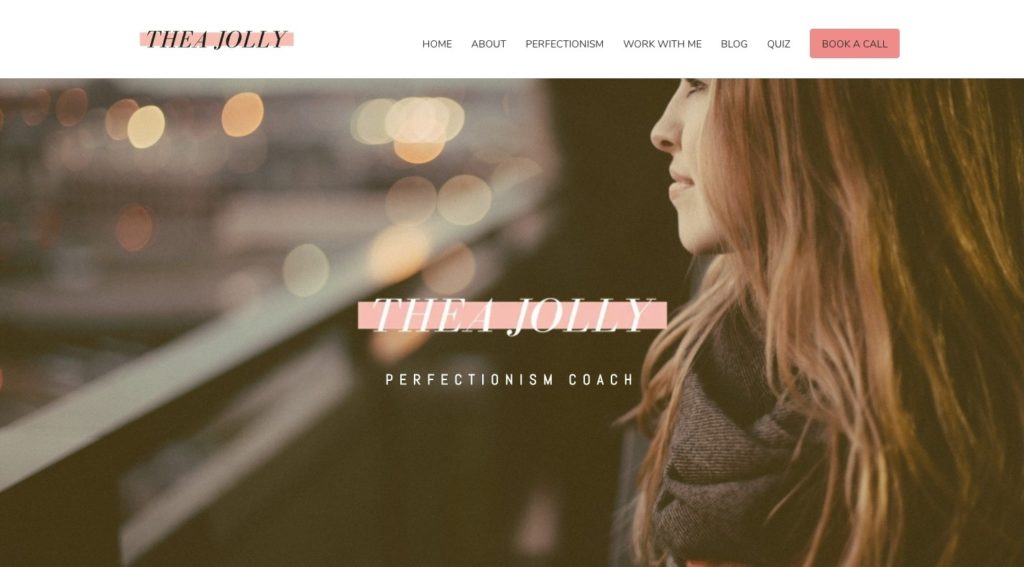 "Arrange a Chat" as the ReConnected Life requests: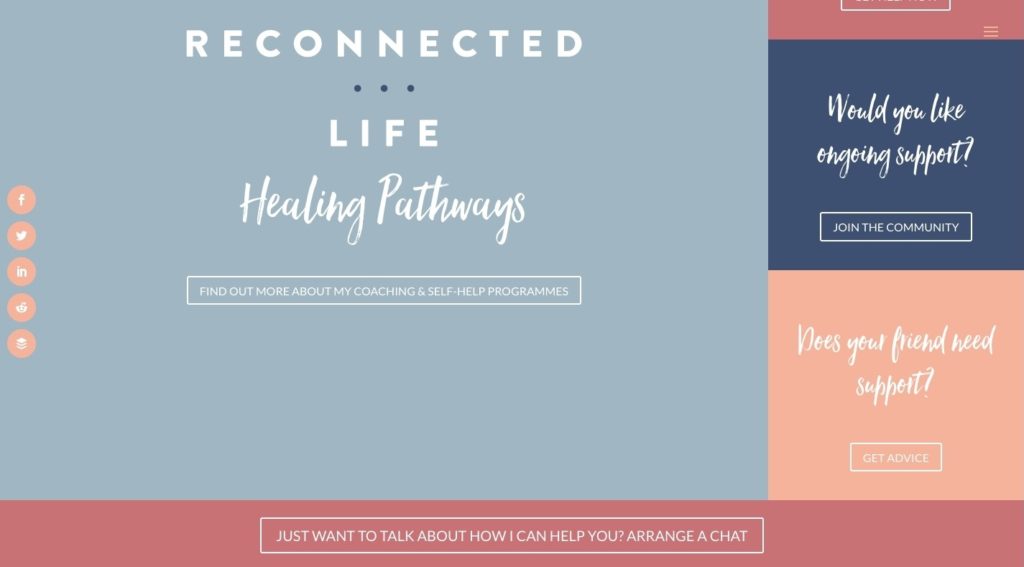 Or "Book a Free Consultation" as the Natural Fertility Expert recommends:
Make it clear that you want to get them on the phone for a free, no-hassle discussion about their needs and your possible solutions.
In addition, you want your CTA to do a number of things for you:
Allow prospects to self-qualify.
Gather key details from the prospect so you can do some vetting as well.
Gauge their compatibility with your process and you as a coach.
This way, you won't be inundated with back-to-back calls from prospects that are a bad fit. Your website can do some vetting for you.
There are two ways to set this up:
Option #1: Direct them to your contact form
With this option, the "Book a Call" CTA button will direct visitors to your contact form.
That's how the call to action on Kath Clarke's website works: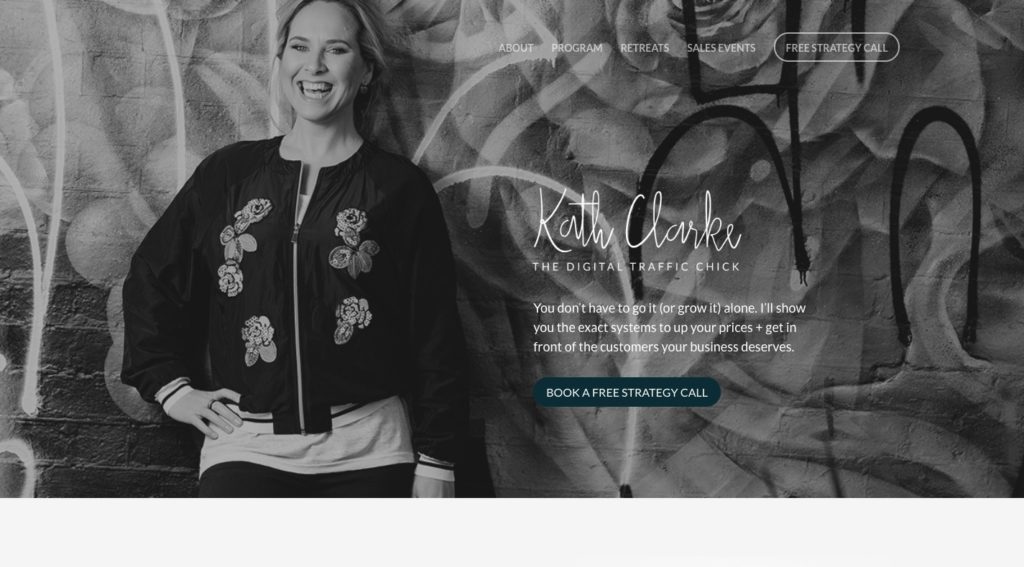 When visitors click for a free strategy call, they end up here: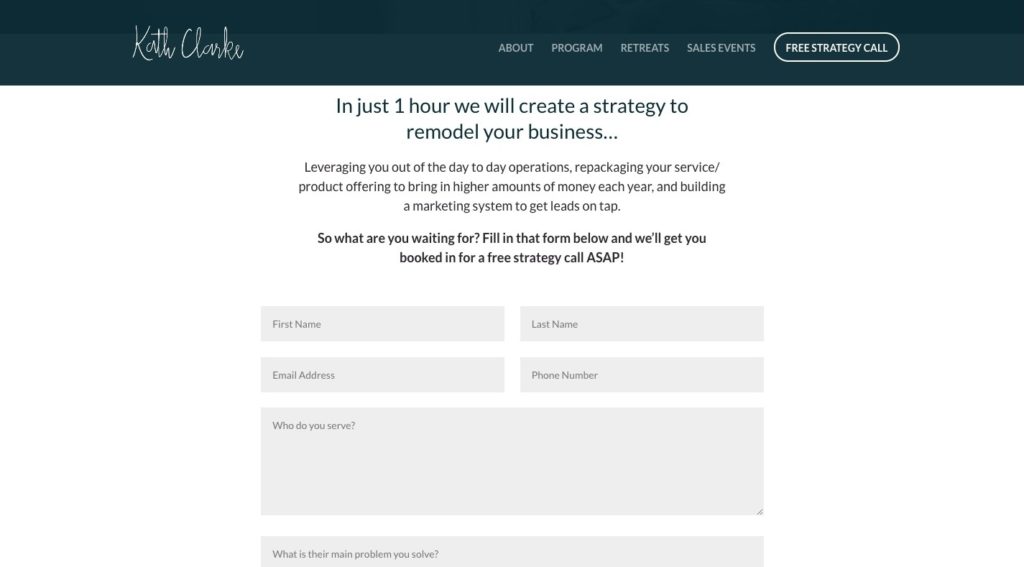 The form starts out like any other contact form, asking for basic details. Then, it asks a number of questions for the purposes of lead qualification and information gathering.
When setting up your own form, these are three essential questions you need to include:
What is your biggest challenge?
What kind of impact would it have if you solved this challenge?
Have you worked with a coach before?
For visitors that are committed to making a change, they'll take the time to fill out your form thoughtfully and in full.
Upon submitting, they'll see a Thank You page that sets expectations for when they can expect to hear back from you. It's then your responsibility to review each request in a timely fashion and decide next steps based on their responses.
Did they answer all questions in full?
Do they fit your target niche?
Does it seem like they're ready to be coached?
You should have two canned responses ready to go.
When they're a bad fit:
"Thanks for taking the time to fill out my form. Unfortunately, I don't believe I can be of help at this time."
When they're a good fit:
"Thanks for taking the time to fill out my form. I'm really looking forward to learning more about you! Here's a link to my Calendly. Please schedule a call when it's most convenient for you."
It's then in their hands to book the discovery call through your Calendly page.
This option is nice because:
It keeps leads on your site for most of the process.
You can easily collect form responses from your WordPress plugin.
A customised questionnaire allows you to filter out those that are a really bad fit.
Option #2: Direct them to your Calendly page
In this option, you'll skip the middleman and move prospects right over to your Calendly page.
Take Dominique Ara, for example: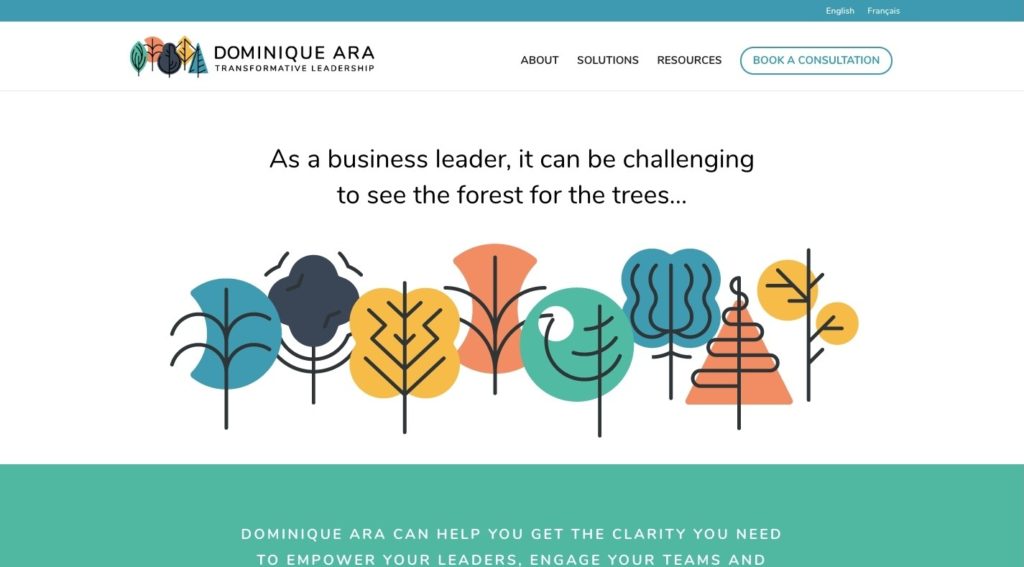 Her CTA takes visitors over to her Calendly page: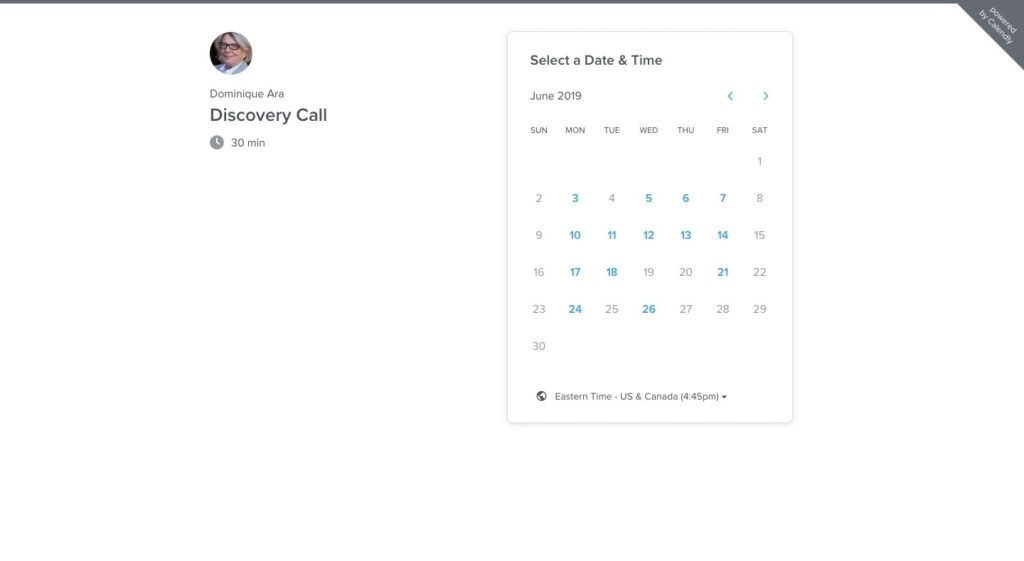 After selecting a date and time, prospects are given the questionnaire that would otherwise be presented as a contact form on the website: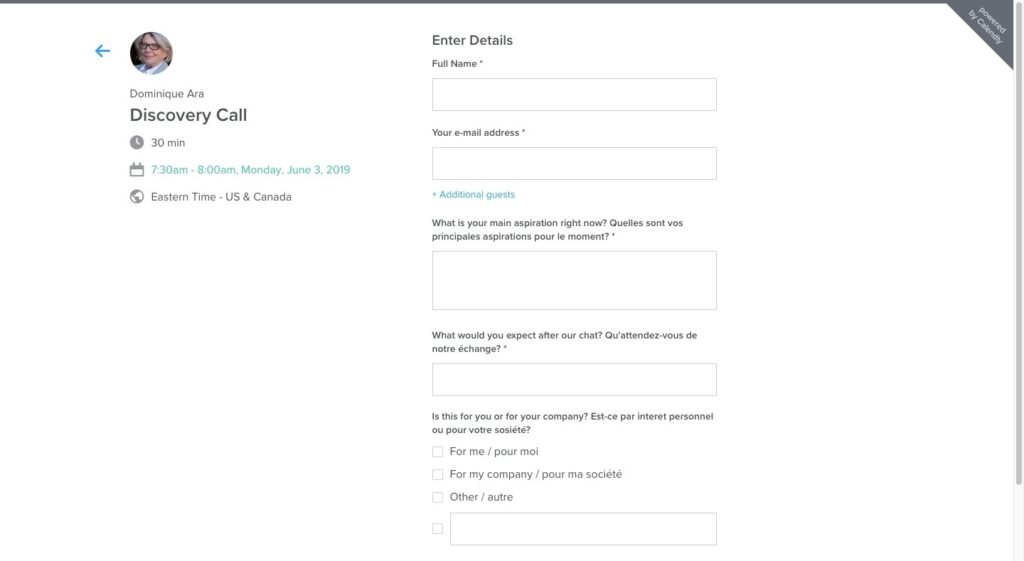 You could use this option to shorten the amount of time it takes to get prospects into your pipeline. It would also reduce the amount of work you have to do to set up your call to action.
With option #1, you'd have to set up the contact form, Calendly page and all the automation along the way. With this option, you only have to program Calendly to do your dirty work (i.e. collect questionnaire responses, schedule and add calls to your calendar, send canned responses, etc.)
Keep in mind that there's really not much of an opportunity to vet the quality of these prospects though. While the questionnaire may convince ill-fitting prospects to walk away, you still run the risk of people hastily filling out your questionnaire or doing so despite knowing they're not a good fit.
When you take the time to vet contact form responses through email first, you can cut down on this potential headache. That said, if you're confident in the quality of your leads, this option would be a huge time-saver for you.
Which option will you choose?
You want visitors to love your site and be compelled to take the next step and book a discovery call.
If you're nervous about what kind of action your current website tells prospective clients to take, you should check out The Good Alliance's Brand Bootcamp.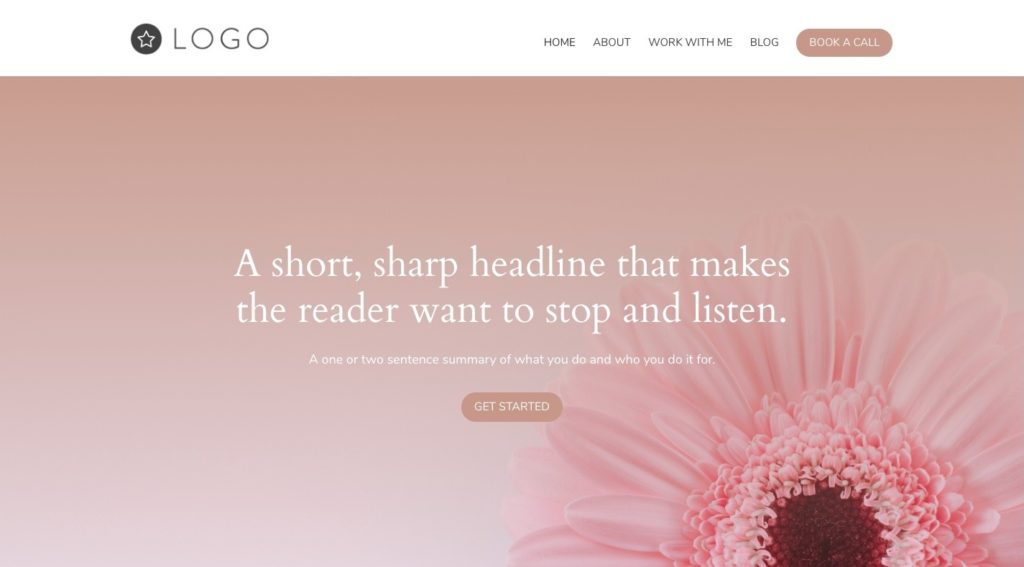 These beautifully made website templates are built specifically for coaches and come replete with all the features you need to turn visitors into prospects, and prospects into clients. Including the call to action.
If you're interested in learning more, reach out and let The Good Alliance know you're interested.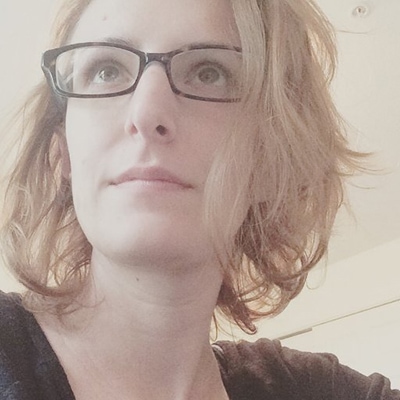 Suzanne Scacca
Content Writer
Suzanne Scacca is a freelance writer, specialising in web design, marketing, and technology. She also teaches classes at Skillshare and is a sucker for movies, food, and dogs.