Choosing a great domain name for your coaching website isn't easy, and for good reason! Your domain name is a crucial part of your branding and an essential part of your online presence.
There's a lot of pressure to choose the right domain name but it doesn't have to be a chore – dare we say, it can actually be fun!
Before we jump in to our 5 tips for choosing your coaching domain name let's have a quick, 30-second overview of what a domain name is.
What is a website domain name?
Quite simply, your domain name is an address where people can find you online. Just like a real-world street address, your domain name is unique to you and no two are the same.
Unlike street addresses though, you actually get to choose your website address.
Here's 5 tips to help you choose a meaningful domain name for your coaching business:
1. Choose a coaching domain name that is easy to say.
Imagine you are at a conference and someone asks you what your website address is, you're going to want it to effortlessly roll of your tongue.
Do: Use consider using your name or a string of words that make sense. For example SamanthaThomas.com or FearlessLeadership.com.
Don't: Make your website address overly complicated or negative, for example SamanthaThomasIsHereToHelpYou.com or LetsKillYourDepression.com.
Also, try not to use numbers or single letters in place of words:
"my website is called be better for you dot com… oh no, that's 'B' the letter, then 'BETTER' the word, '4' is a number and 'U' is just the letter 'u' and not the word…"
Your domain name shouldn't require explaining so don't make it complicated.
2. Choose a domain name that is easy to type.
Once people know about your website they will hop online and type in the address, so be sure that it's simple enough to type.
Do: Try to come up with a short domain name. Remember that this may need to be placed on to business cards where space is limited.
If you are considering using your own name for a domain name try to be sure that when joined together it doesn't form any other words which may be confusing. If it does then you may like to add a hyphen to make it more obvious.
For example, if your name was Thep Igarm, then you may want to hyphenate so that it isn't read as 'ThePigArm.com', so it'd become Thep-Igarm.com.
Don't: If your name is difficult to spell then consider shortening it or choosing a different, catchy name for your business instead.
Be sure to avoid coaching domains names that use words which are commonly misspelt such as ConscientiousGuarantee.com. Here's a list of the most commonly misspelled English words.
Also, remember that while hyphens can be useful you don't want to go overboard. Using them to break up a name is fine but it can make longer domains look messy, like this-is-the-best-life-coach-uk.com.
3. Don't get too fancy.
Every domain name has an extension at the end and you will get to choose yours. You might not know what they are called but you will recognise them: .com, .co.uk and .org are all domain name extensions.
Do: Choose a domain name extension that you and the general public recognise, such as .com or .co.uk.
Don't: There are a lot of interesting domains available (such as .me, .online and even .dog!) but you should try to avoid these trendy extensions because most people will either forget or default to typing one that is more common.
4. Don't get hung up on just one.
Remember when we said that all domain names were unique? Well, there's always a possibility that someone else might already own the domain name you want. While sometimes it is possible to buy the domain you want from someone else you will usually be paying well above the usual rate.
Do: Be flexible with your choice of domain name so that you are not disappointed if your first choice is not available.
Don't: Paying for an expensive domain name when you are just starting out isn't ideal – there's no guarantee that the domain you want is any better than your second or third choice. Remember, while your domain name is important it isn't the key to a successful business. Amazon would still be Amazon even if it had a different name.
5. Choose your domain and business name at the same time.
This might be a tough one to accept – especially if you've been daydreaming about starting your own business for a while – but if possible you'll want to find your domain name before you decide on your business name.
Why? Well there are a number of reasons, but it's mainly because you want to build strong brand recognition.
Consider this: if your business is called Spirit of Leadership but your website is FearlessLeadership.com then people may forget which is which. When someone tries to recommend you they might tell people that you are the owner of Fearless Leadership or your website is SpiritOfLeadership.com.
Try to limit any confusion by matching your business and coaching domain name as closely as possible.
Task: find a suitable domain name
Create a shortlist of business names that you would like to use, be sure to include your own name in this list too. A list of up to 5-10 different names should do.
SamanthaThomas
SamThomas
FearlessLeadership
FearlessLeaders
FearlessHearts
LeadershipToWin
Now pick two relevant domain name extensions (if you are in the UK this will most likely be .com and .co.uk) and then add these to your list.
SamanthaThomas.com
SamanthaThomas.co.uk
SamThomas.com
SamThomas.co.uk
FearlessLeadership.com
FearlessLeadership.co.uk
Add numbers next to each name to put them into an order of your preference. Number 1 should be your top choice, followed by number 2 and so on…
SamanthaThomas.com (2)
SamanthaThomas.co.uk (4)
SamThomas.com (5)
SamThomas.co.uk (6)
FearlessLeadership.com (1)
FearlessLeadership.co.uk (3)
Next, open up your web browser and find a domain registrar. There are many companies that will help you register your domain, for example Go Daddy or Google Domains. Generally .com and .co.uk addresses should cost around £10-12 annually whereas some more unique domain extensions will cost more.
Copy each potential domain name into the search box and see if it is available. If it is then make a note of it.
SamanthaThomas.com (2) – available
SamanthaThomas.co.uk (4) – not available
SamThomas.com (5) – available
SamThomas.co.uk (6) – available
FearlessLeadership.com (1) – not available
FearlessLeadership.co.uk (3) – available
Once you've checked your domains the results should become clear. Is your first choice available? If not, is your second? Keep going until you find a domain name that can be purchased.
If you were unlucky and all of your choices were already taken then simply repeat the process with a new list of names.
Need a second opinion?
If you are struggling to find ideas for your coaching website domain name, or simply don't know how to choose from the ones you have, why not ask our community?
Join other like-minded coaches in our free Facebook group and get useful, actionable advice to grow your business.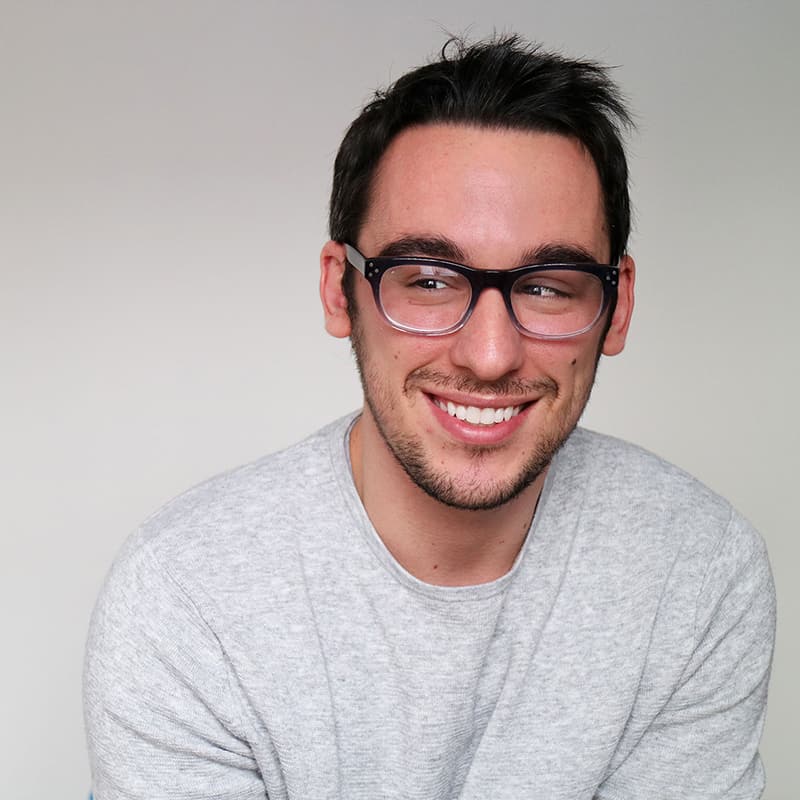 Brett Worth
Project Success Manager
With a background in web design and development, Brett guides our clients through all aspects of our done-for-you branding experiences.