What's in a business name? And why we changed ours.
In 2017 we changed our name from The FeelGoodAgency to The Good Alliance. And I thought it might help you to understand our reasons why.
What's in a business name?
You can probably imagine the angst associated with choosing a business name. It's the thing that is going to let people know what you do and why. It's the thing that is supposed to set you apart from everyone else out there. It's a decision that is fraught with anxiety, doubt and a good dose of second-guessing.
Or maybe that is just us! 
Before we were The Good Alliance we were The FeelGoodAgency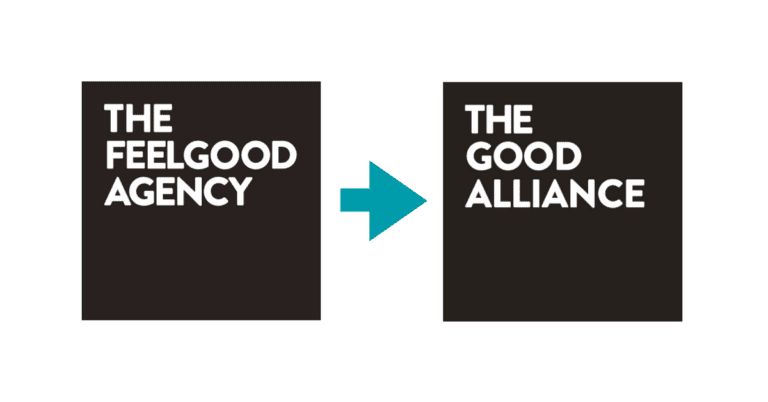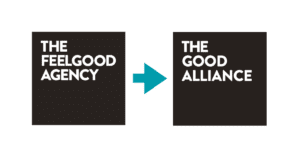 The FeelGoodAgency is a name that has been with me since a collaboration in 2013 with my long-time mentor Gary Cooke. He came up with the name, and together we ventured out to change the way the big guys approached branding and customer experience. We were passionate and enthusiastic, but in truth, we barely made a dent in the global corporate machine.
At the beginning of 2016, when I decided to focus my energies on supporting people like you, The FeelGoodAgency still felt appropriate. I was bringing the experience and systems I'd honed with the big guys, and using it to help the small guys succeed. It made me feel good.
Soon we'd become a proper agency.
By the end of 2016, almost without me realising, we've become a proper agency. With a team of creatives flung around the world, we were having fun coming together to build brands we believed in.
But we'd created an agency when we meant to create a movement!
Sure we were working with some inspiring people, to help them build a brand and a platform that would help them be seen and heard in the world.
But with every small difference we made, we began to wonder if maybe we could be making an even bigger difference. So we set out to find a way to create even more social impact. 
We went out and talked to people who were out there attempting to change the world, and we asked them what support they needed.
We sat down together and schemed up ways we could provide that support.
We revisited our initial mission to be able to turn up and contribute what we are good at, to a cause that is good.
We thought about the causes that matter most to us, and what it would take for us to contribute to those more.
We explored different product offerings and business models.
And finally, after months of back and forth, we came up with something new and exciting. Something that would create an impact on many levels.
The Good Alliance was born.
We decided that we no longer wanted to be an Agency, we wanted to be an Alliance. And more specifically, we didn't just want to 'feel good' about our work. We actually wanted to 'do good'.
A single website might not change the world. But an alliance of people who are dedicated to helping each other do more good in the world? That just might.
So we no longer turn up to work with the sole purpose of building websites. Though building websites are still one of the things that we do.
Our driving purpose is now 'impact'.
We offer membership to people who want to make an impact in the world and support them in building the strategy, systems and support network they need to accelerate and amplify that impact.
And even more exciting to us, is that we're changing our business model so that the profit generated from our work goes towards supporting causes that are close to our hearts. But that's a topic worthy of its own article!
I look forward to welcoming you to The Alliance soon!
Cat Townsend
FOUNDER & LEAD STRATEGIST
After more than a decade spent helping big brands sell more stuff, to people that didn't need it; Cat set a simple  intention: To do more work that made a positive difference in the world. And so The Good Alliance was born…
What could you achieve with the right help?
If you are serious about making an impact through your work, we are serious about helping you make it bigger.
Apply to work with us