You have big plans to do something amazing for the world with your business… if only more people knew about it.
You know that a website would take things to the next level. After all, you've seen some amazing sites other coaches have and can only imagine how great it must feel to have prospective clients coming to you instead of you constantly having to hunt them down yourself.
But then you look at your budget and think:
"How much should I spend on a website?" Perhaps you got spooked when someone in one of your Facebook groups admitted that their website design cost them $10,000. Well, sure, you could spend that much if you had a lot of new business coming in, but that's what you need the website for.
So, you start to think, "What if I build it myself?" or "What if I outsource it to someone for cheap?"
When you focus on how much money is coming out of your pocket, you turn a website into an overhead cost instead of an investment with great value tied to it. Which means you need to look at the matter another way:
What will you get from your new website?
Focus on what your website will do for you
Do you want to increase awareness about your coaching business? Do you want more prospective clients clamouring to work with you? Do you want search engines, social media users, and other websites to send more people (interested people) your way?
Then, you need a website that works on your behalf.
No matter how many website builder options or freelancers promise to help you build the site of your dreams for pennies, there's always a compromise.
When it comes to website design cost, you really do get what you pay for.
What do you get when you build your own website?
We get it. You see someone like Karlie Kloss showing off how easy it is to manage her Wix website. Or Keanu Reeves standing atop a motorcycle, which somehow makes building a website with Squarespace seem… dangerous and sexy?
If they can build professional-looking sites for their brands, how hard could it be?
Then, you see the promise of a free website, so why wouldn't you go the DIY route?
Here's the thing: Yes, you can certainly build your own website with free online site builders. You won't have to pay anything to do so, they'll take care of hosting and all the technical stuff, and you're sure to get a website online in an hour instead of a matter of weeks.
But there are hidden costs here:
Ad removal
Premium design templates
Essential coaching website features (e.g. appointment scheduling, analytics, blogging)
Website support
Poor SEO
Inability to control loading speeds or security
Your time to build and manage the site
Your time is valuable and should be put towards your cause — not towards building a website that may or may not do what you need it to.
Bottom line: you might be able to cut corners this way and build a website today for under $200, but it will cost you in the long run.
What do you get when you pay a cheap freelancer to do it?
Let's say you see the value in building your website with a reliable platform like WordPress and paying someone else to do it. You know you're going to have to pay for things like a domain, web hosting, and an SSL certificate for security, so you're still focused on the website design cost and what it'll do to your wallet
You compromise and think:
"I'll go to a freelancer marketplace and find someone to do it for a couple hundred bucks. Tops."
You could luck out and find a really amazing web developer, though, chances are good that you're going to get what you pay for. Which means:
The designer won't take time to learn about your business, target audience or goals.
You'll get a website with a bunch of nonsensical placeholder text (which means you still have to add your own content to the site).
They won't ask for your input or feedback along the way.
The website is missing critical components like SEO, security, caching, lead generation, and more.
The designer focuses on hours worked instead of building a quality site. You end up with a site riddled with errors, broken links, and more because they didn't take time to test it.
If you have questions or want changes after the site is published, they're nowhere to be found.
In the end, you'll have a website that's okay, but, realistically, more needs to be done with it. It doesn't really feel like it belongs to your business and you're too embarrassed to let prospective or current clients see it. Which leaves you back at square one.
You can't afford to outsource to a professional who limits what your website is capable of simply because the budget doesn't allow them to work enough hours to do so. When you leverage cheap resources like that, you're almost guaranteed to end up working with someone who doesn't understand or care about your business — and your website will be a reflection of that.
What do you get when you partner with a professional agency?
When you're ready to really think about the true value of what a quality-made coaching site can do for you, you'll realise that a website design that costs a few thousand dollars upfront makes a lot of sense. Let me explain:
Think about what you want your website to do:
Look professional and welcoming.
Effectively tell your story and share your mission.
Educate visitors on your programs, speaking engagements, webinars and more.
Build trust.
Attract a steady amount of visitors on a daily basis.
Convince prospects to become clients or sign up for an event.
Encourage visitors to donate (if the site promotes a cause).
Enable those that are undecided or want more information to schedule time to chat with you.
Invite visitors to stay in touch on social or by email.
If you want those goals realised, you need a partner who understands all of those things and knows how to make them a reality. You also need someone who will take this burden off of your hands now and provide support and maintenance long into the future.
The only way you'll get that is if you work with a web design agency that has your best interests at heart.
The upfront cost might seem high, but, in the end, you'll have a website worth visiting and one that visitors can't help but feel a connection to. You'll also have a valuable asset that you can put to work for you.
How much should a website design cost?
Think about if you were to build a brick and mortar shop for your business. You pick out the perfect piece of real estate and are ready to set things up. Would you build out the furniture and cabinetry yourself? Set up all of your goods along the shelves and racks? Install the POS system and hook up the phones? No, of course not. You'd outsource it to professionals who know what they're doing and who would do it well so you wouldn't have to worry about something malfunctioning down the line. If you want your site to work for you, to establish an online presence for your mission and to get it in front of the right people, stop stressing over the upfront website design cost. This is an investment for your business and one that could get you huge returns if you partner with someone that understands how to build a coaching site that leaves a lasting impression.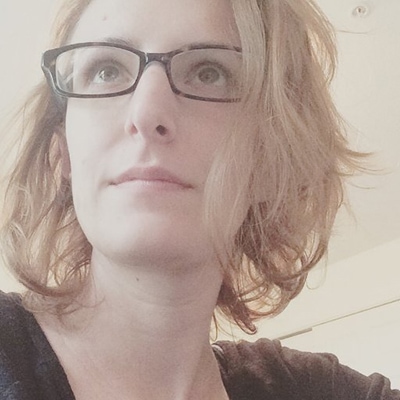 Suzanne Scacca
Content Writer
Suzanne Scacca is a freelance writer, specialising in web design, marketing, and technology. She also teaches classes at Skillshare and is a sucker for movies, food, and dogs.