Have you ever noticed that many successful coaches and the ones with the longest careers have just one niche they serve? That's not a coincidence either. There's a direct correlation between how many kinds of people you serve and how successful you are as a coach (or in any field, really).
Take this success story from Amanda Jane Daley:
"I started to understand that no one was looking to buy 'Health Coaching' – they didn't even know what that meant – so I started to offer more tangible offerings. I hosted Healthy High Tea events locally, where I got to show up as an expert and introduce ladies to healthy raw food treats in a fun and social environment. Then I started talking at yoga studios, gyms, and other places that my ideal clients were already looking to improve their health."
She got clearer on what she did and who she served. As a result, she was better equipped to help her clients win.
It's a scary thing, thinking that you might have to say "no" to helping someone simply because they're not in your niche. But keep in mind that having a coaching niche isn't about exclusivity. It's about putting yourself in the best position to help your clients.
So, let's help you find your niche.
How to find your niche and do more good in the process
Let's start with a questionnaire to help you get to the root of why it is you do what you do and who you can best serve from that position.
Write down the answers to the following:
1. What motivates you to get up each day?
2. Why did you get into coaching in the first place?
3. What experiences or training do you bring to the job?
4. What specific problems are you capable of solving?
5. How does your coaching process work?
6. Do you have proof that your skills and know-how can deliver results (for yourself or for others)?
7. Can you measure the impact of your work and show clients that you've made a difference?
8. Until now, what has your client persona looked like? What's their profession? Where do they live? Are there any traits most of them have in common?
9. Which of these ideal clients do you feel closest to? Whose wins bring you the most joy?
10. Is there money in this niche? In other words, can your ideal client afford to pay for coaching?
11. Does your ideal client have a willingness to do the work and have a desire to change?
12. Is there a lot of competition in this niche? Or is it so brand new that your ideal client won't even know to look for it or where to find it?
If you got to the end of this questionnaire with a clear vision of what kind of coaching you want to do and for whom, that's good. Your goal here is to find a niche that:
Isn't so obscure that you'll spend more time explaining what you do than having meaningful conversations with prospects.
You're passionate about.
You know you can get results in.
You can provide proof that it works.
Has engaged and motivated clients.
But if your answers still led you to more than one niche and client type, there's one more thing to do.
Grow your coaching business and maximise your impact; just choose your niche
Picking a niche isn't easy. I get that urge to say "yes" to everyone who approaches you for help. That's why you became a coach in the first place — to make an impact on the lives of others. But, in truth, if you try to help everyone, you and your services become far less effective.
Think about it like this:
Imagine that you are trying to serve teachers, working mothers and bereaved widows. You might be capable of helping each of them but how successful will you be if your focus is split between them?
At The Good Alliance, we refer to this as "going wide vs going deep". While it's possible to serve many different niches and solve many different problems, you'll be much more effective if you narrow your target.
It's the same with trying to serve too many kinds of clients.
We'll take someone like Dr. Marcia Reynolds, whose mission is audience-agnostic:
"Whether you are a leader, coach, team member, or friend, Dr. Reynolds will teach you how to better connect and resolve problems with others."
Then, compare it to someone like Kate Crocco, who targets a very specific group:
"I'm Kate Crocco, a confidence and mindset coach for ambitious female entrepreneurs who dream of going bigger."
Become known as the the most helpful coach in your chosen niche 
Unless you are part of a large team of coaches that can handle the unique challenges different demographics face, you're better off taking Kate's approach. This way, you won't burn yourself out on your journey to helping others succeed. You also won't have to worry about failing anyone since you'll have unlocked the exact solution your ideal client needs.
For now, you need to find one niche and commit to it. Choose the client that you can relate to the most and who's more likely to become your long-time advocate instead of a fly-by client you never seen again.
And if you find that there's no joy or satisfaction in working with this kind of client, or it's just not a good fit, that's fine. You can switch gears once you've given this one a fair go.
Wrapping up
Trying to be a coach to everyone is not only impossible, but it's unsustainable for your business. The best thing you can do for yourself and for your clients is to find your niche and stick to it. In return, you and your clients will both find success and happiness in the long run.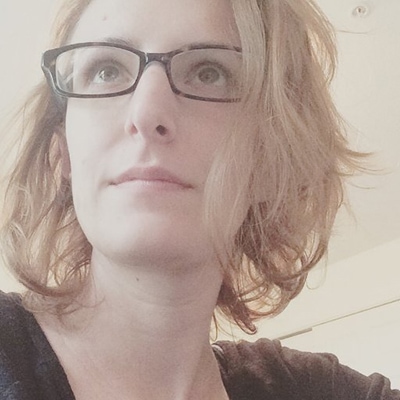 Suzanne Scacca
Content Writer
Suzanne Scacca is a freelance writer, specialising in web design, marketing, and technology. She also teaches classes at Skillshare and is a sucker for movies, food, and dogs.