There's something really special about the kinds of conversations that take place when you find the perfect Facebook group. Because not only is it about finding online communities that help you strengthen your business, it's about experiencing personal growth, too.
The right Facebook groups:
Give you a safe space to ask questions about your business and get honest and helpful answers.
Provide you with new ideas, strategies and tools for every aspect of your business.
Motivate you when you're scared to take that next step in your business.
Inspire you to try new things and explore other opportunities that will not only help your business, but help your clients, too.
Allow you to connect with others who share your desire to do good in the world.
Help you find a mentor who can provide one-on-one guidance your personal network might not be able to give you.
For coaches, in particular, there's a wide range of Facebook groups to join. To make it a little easier, we've narrowed it down to the 4 groups you'll definitely want to spend time in.
1. Coaches, Change Makers: Step into the Spotlight!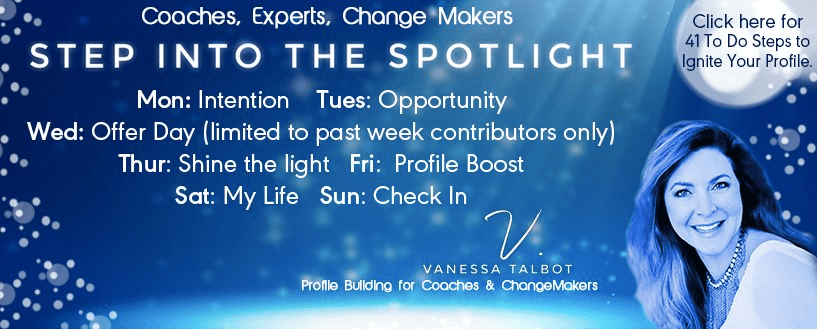 Vanessa Talbot is a coach for coaches and the founder of the Step into the Spotlight Facebook Group. Considering her own mission is to help coaches put a spotlight on their businesses so they can make a greater impact on more people, the content in this group is very problem-focused.
For instance, this post calls out some very common and painful challenges that coaches face: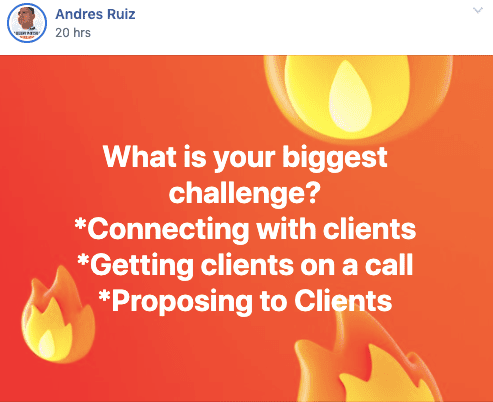 Then, there's this inspiration quote that focuses on how to face challenges: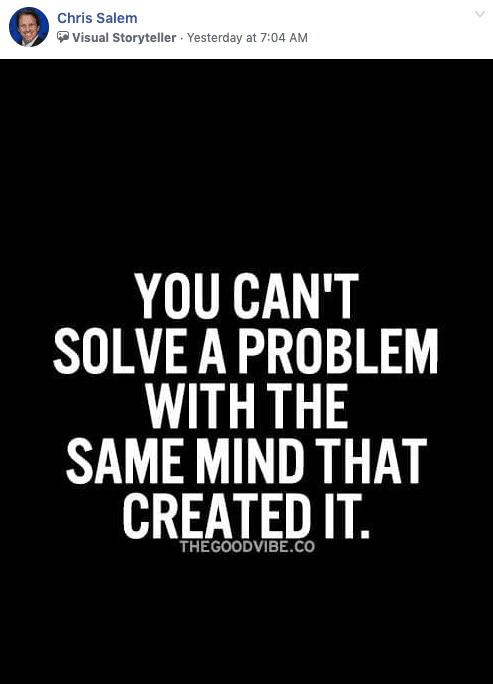 And you have this call for members to state their intentions for the week: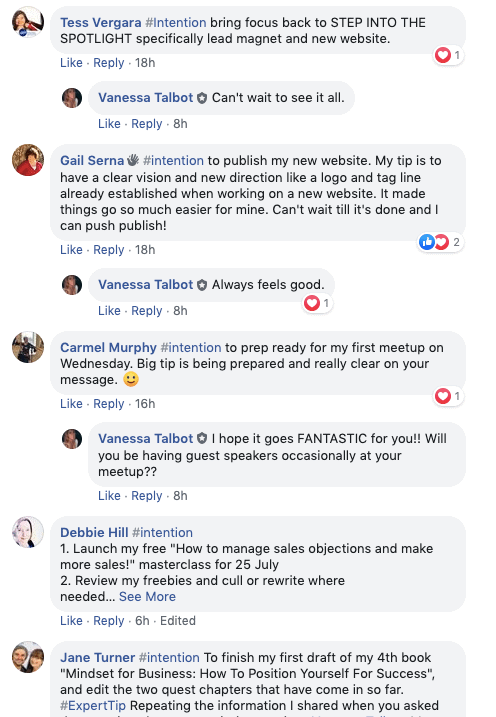 You can see that there's a strong focus on taking small, but precise steps. Start a new Meetup. Create a new website. Launch a new lead magnet. Even if you're not ready to take these kinds of steps, this group will help you put together an awesome bucket list for your own business.
2. Simply Smart Business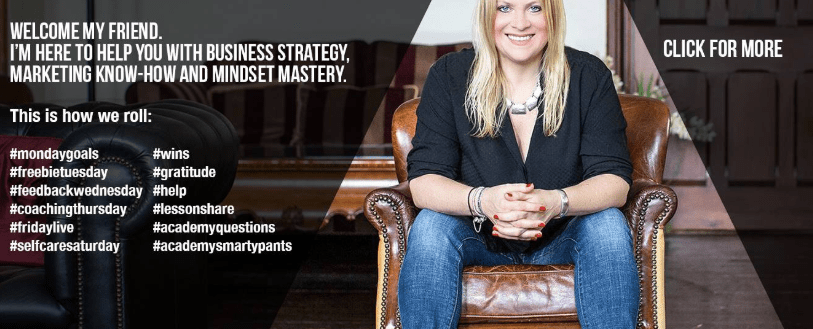 Gemma Went is a UK-based business mentor and the founder of the Simply Smart Business Facebook Group. Think of this as your opportunity to get free support from other business owners who want to run their businesses better and be more effective in their missions.
Although Simply Smart Business isn't specifically tailored to coaches, the questions and insights are totally relatable.
There are questions about business tools and productivity: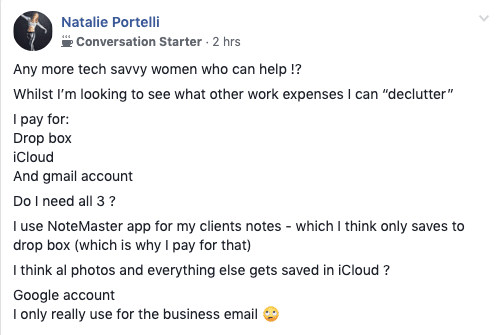 There's the weekly sharing of goals: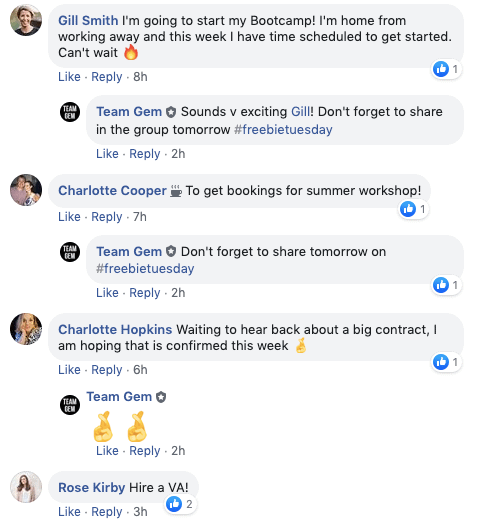 And, of course, you get smart and simple business tips provided live by Gemma every Friday: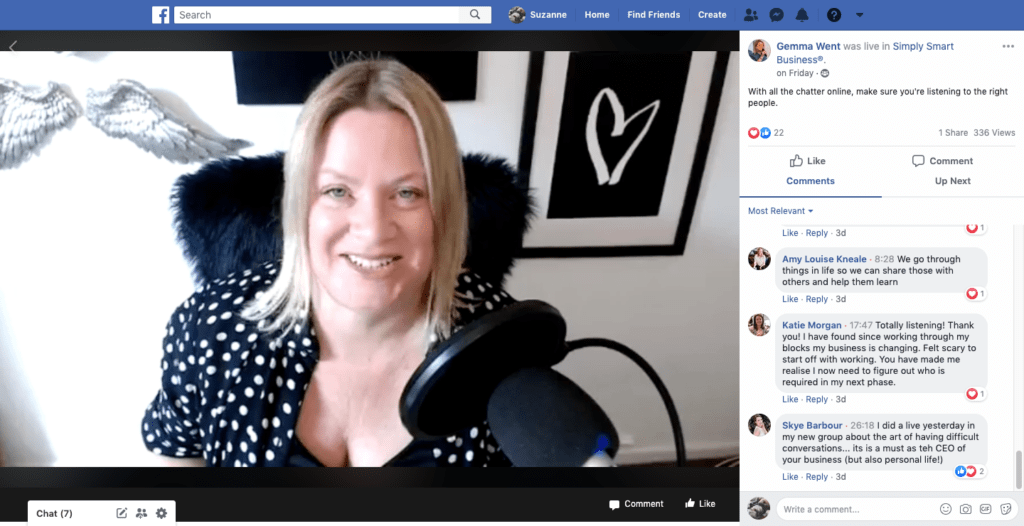 You can see that there's a lot of engagement here, too, and it's not all powered by the Facebook page's admins. That's a good sign that this is the place to be if you want to tap into a strong and supportive network of like-minded business owners.
3. Speakers, Authors and Coaches Network
Author, podcast host and speaker Jack Ballentine is the founder of the Speakers, Authors and Coaches Facebook Group. Although you'll find that a lot of posts revolve around how to book speaking gigs or how to publish books, you'll also find valuable information on stuff like…
How to run a Facebook Live: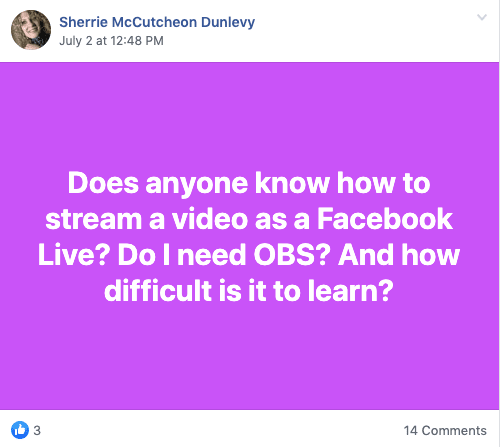 How to take your marketing to the next level: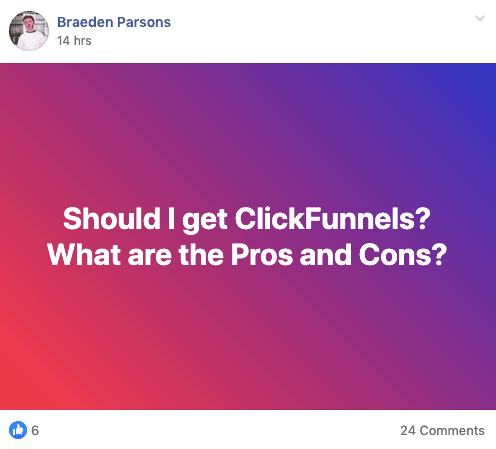 You'll also get insights and tips from long-standing professionals in the space, like Jake's interview with Jack Canfield, the author of Chicken Soup for the Soul: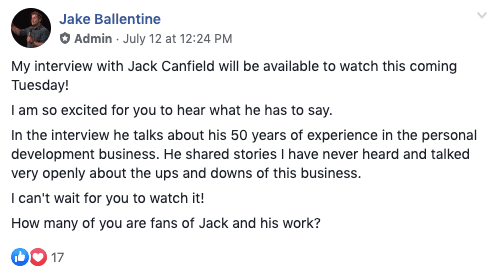 To top it all off, this page is nothing short but inspirational and motivating.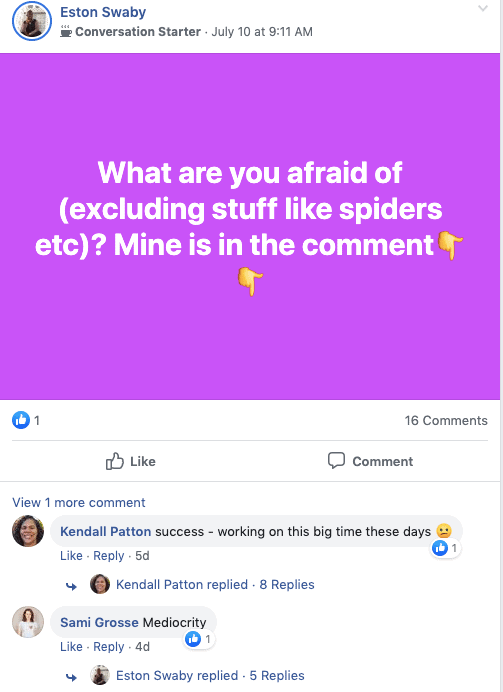 If you're struggling to figure out what your next steps are or feel like roadblocks keep getting in your way, just have a look through the news feed and you'll realise you're not alone.
4. The Good Alliance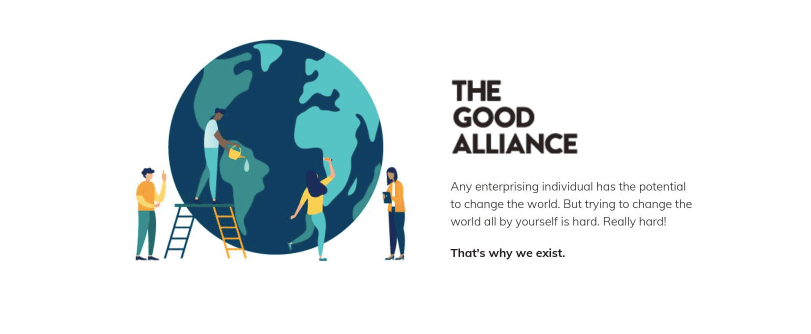 Cat Townsend is the founder of The Good Alliance Facebook Group as well as the social-good agency of the same name.
Unlike many Facebook groups where you can feel people just waiting their turn to promote their business or to say something that makes them sound smarter than the rest, The Good Alliance has one of the most thoughtful and helpful communities on Facebook. Take this recent post, for example: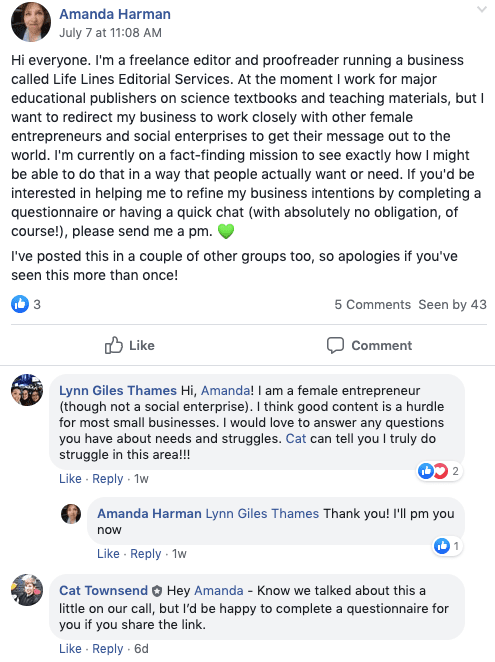 There's no fear or shame in asking questions or lending answers and support in this group. Members are respectful of everyone's time and acknowledge that this is not an easy path to journey along alone.
Accountability is also a big part of this group. If you're looking for real motivation to keep moving, to enact the right kind of change and to be the best coach you can be for your clients, you're going to find it here.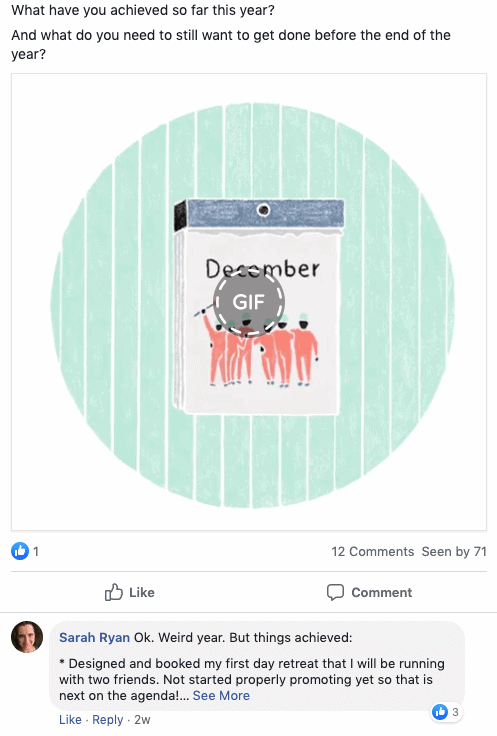 Of course, it's not all about sharing struggles. The Good Alliance members take time out of every week to celebrate their wins, too: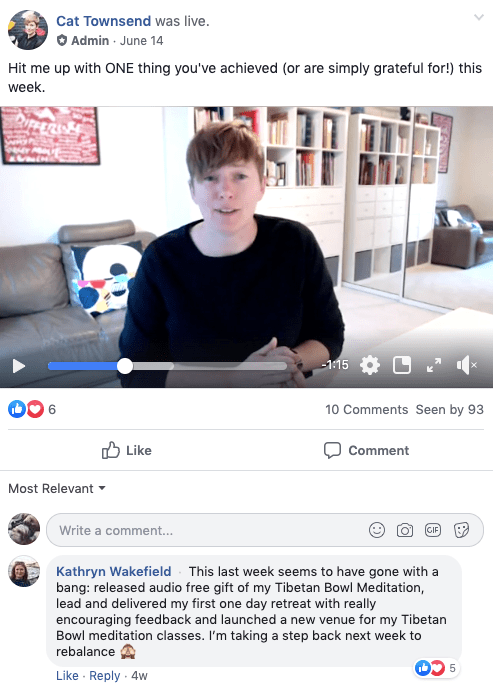 When you spend so much time worrying and stressed over your business, it's these moments where you're encouraged to pat yourself on the back that make it all worthwhile.
Which Facebooks groups are you most excited about?
It's not easy being a coach, especially if you don't have someone beside you, helping you along, every step of the way. But that's the beauty of Facebook groups. You don't necessarily need that in-person support when there are so many great communities full of coaches, speakers and entrepreneurs who gather there to ensure that everyone wins at the end of the day.
We'd love to hear about what you're looking for in a Facebook group and what it is that motivates you to take part in the conversation. Leave your comments below!
Suzanne Scacca
WRITER AND DIGITAL MARKETING SPECIALIST
Suzanne Scacca is a freelance writer, specialising in web design, marketing, and technology. She also teaches classes at Skillshare and is a sucker for movies, food, and dogs.