Images play a big part in marketing, especially for a business like yours that needs to be able to make that human-to-human connection right from the get-go. Images tell your story. Images strengthen your message. Images elicit emotion.
Images can do all sorts of wonderful things to engage website visitors and attract prospects through marketing — but only if done well.
It all starts with finding the perfect website images. The rest will fall into place after that.
But where do you find those great images to place on your website, include in emails, attach to social media posts, and scatter throughout your webinars? This post will point you to great resources for finding website images and, further, provide tips on how to choose the best ones to use.
9 great places to find website images and more
According to a recent Venngage survey, people tend to struggle in a few areas when it comes to using visual content on websites and in marketing:
Consistency, quality, and sourcing of visuals were the most common. That's why you should express caution when using stock photo and other image sites online. Have too many resources at your disposal and you run the risk of leaving website visitors with a jarring visual experience.
Instead, you want to find just a couple of reliable resources that you can use over and over again to source images for your website, blog posts, emails, and more.
That's why I've narrowed down the options to give you ones that are best for coaching websites as well as ones that'll keep you away from the same ol' cheesy stock photography everyone uses:
1. Canva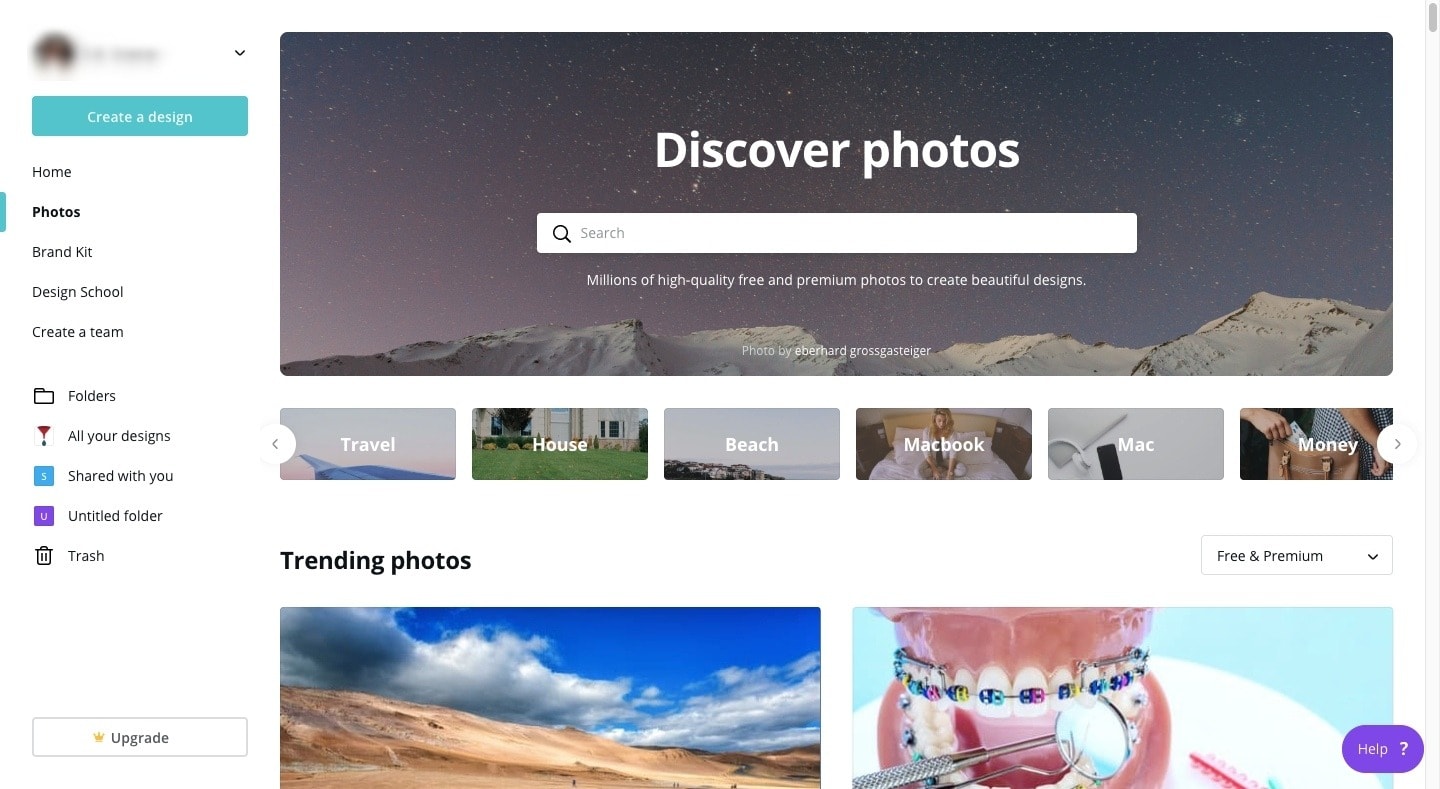 Canva is a fantastic resource for designing visual assets for websites, social media, blogs, marketing collateral and more. What some might not know, however, is that you can also use it to source website images.
You can either use Canva Photos (like the image above) to download free and premium photographs or you can pull visuals directly into the element you're designing in Canva. For instance, let's say you want to create a banner for the top of your blog post: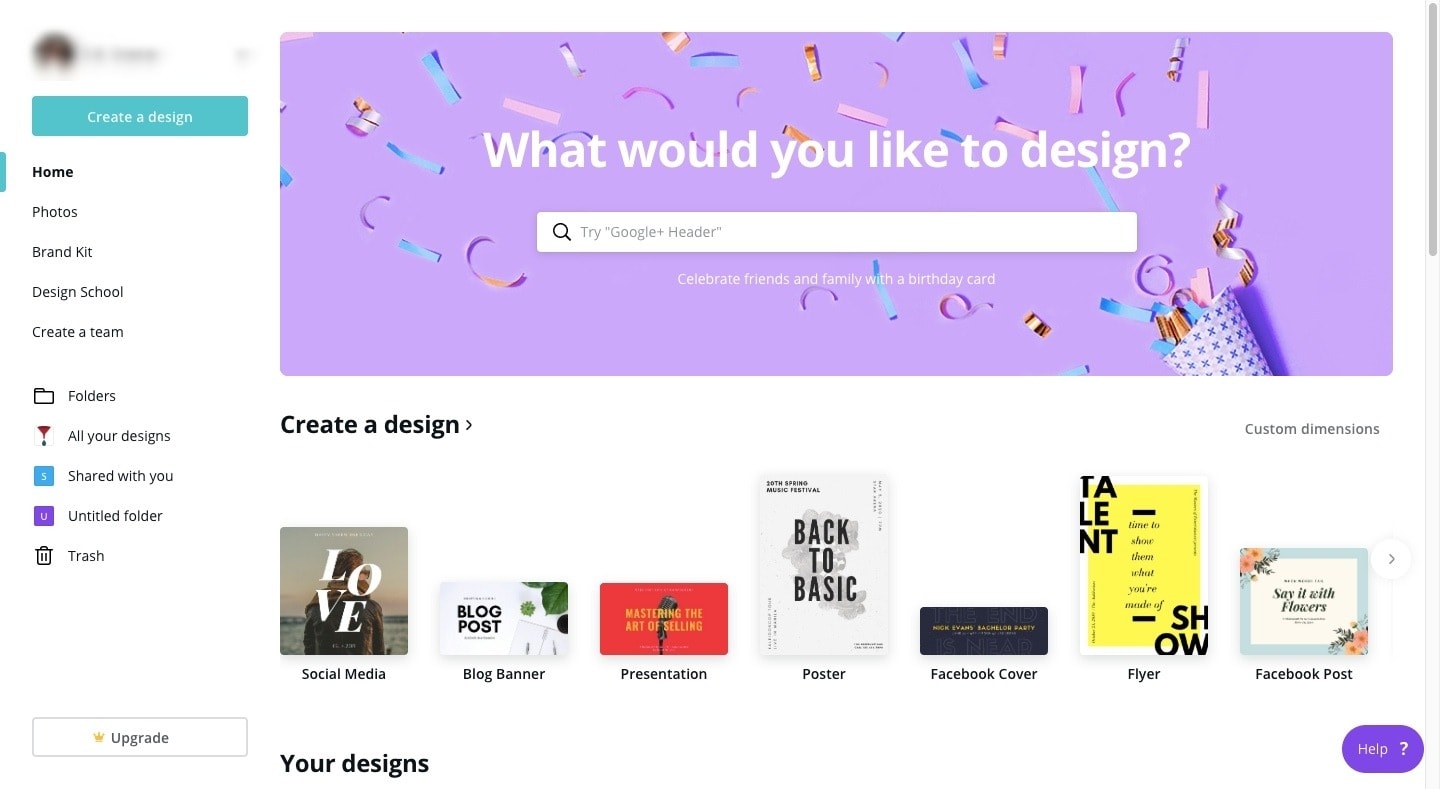 With the editor, you can use any of the pre-made elements Canva has created: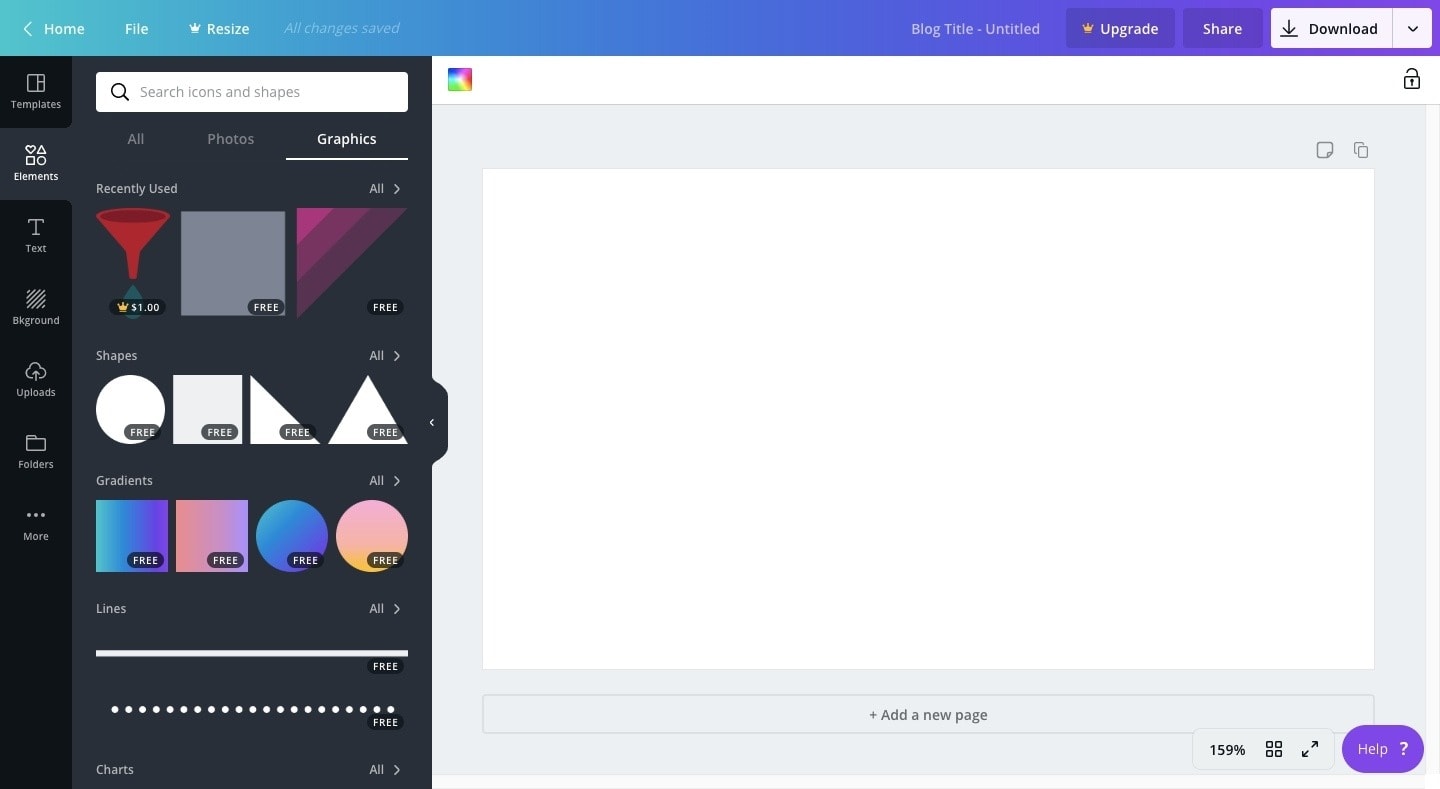 This includes full templates, background textures, typography, photos and graphics.
2. Death to stock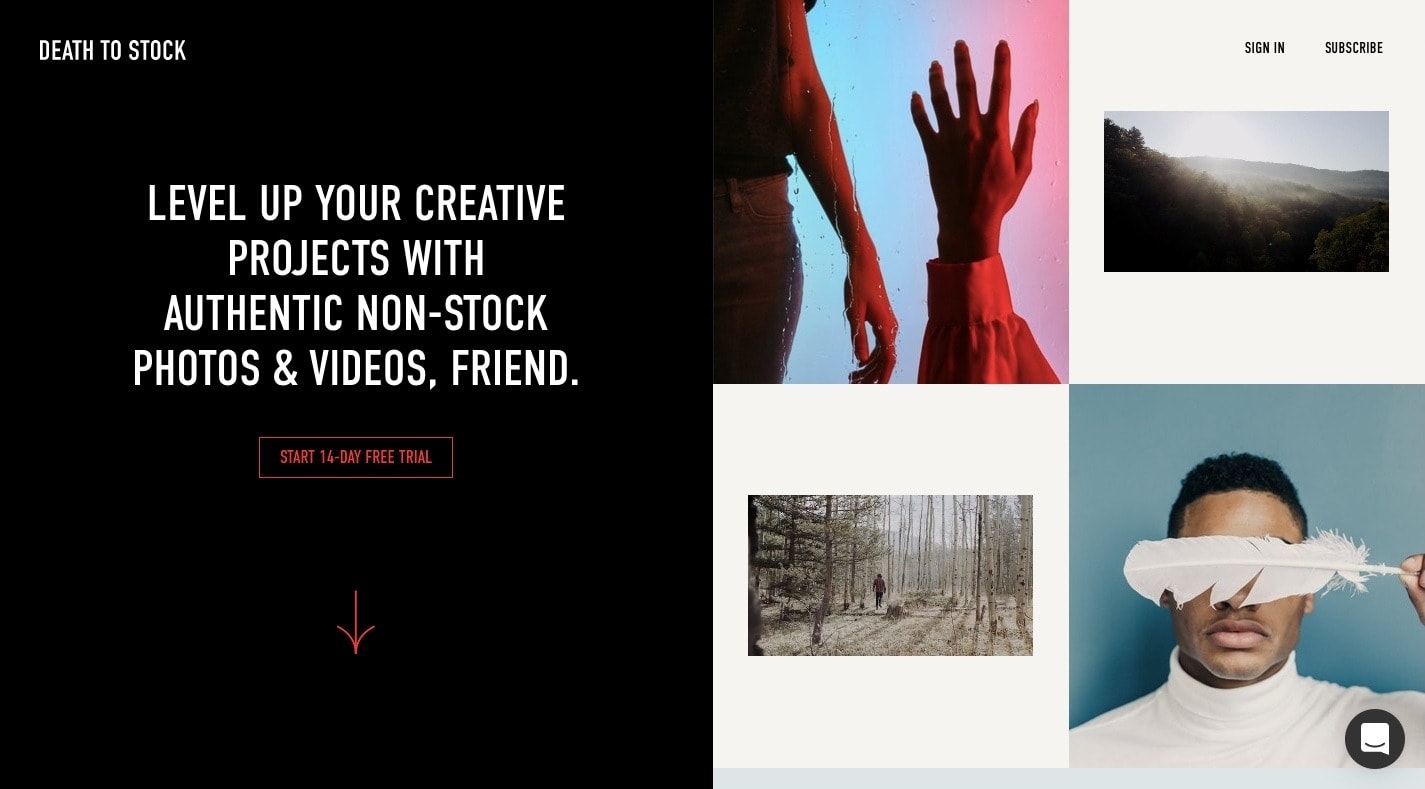 There are many reasons to source your website images from Death to stock, but let me sum it up with this snippet from its home page:
"All Death to stock media is created to be used for the greater good and never evil. It is intended to support artists, entrepreneurs, and all people creating value in the world."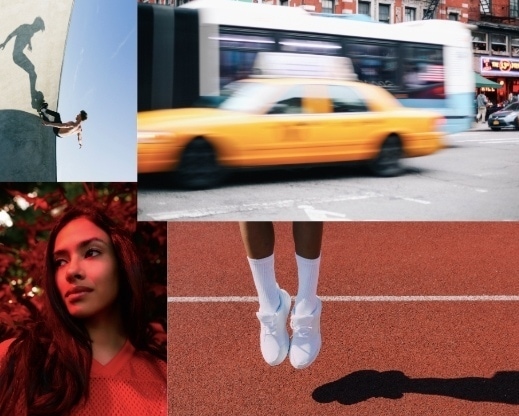 Even better, you're pretty much guaranteed to get unique-looking photos that will make any visitor stop and take notice of your website. The only trade off is that you have to purchase a monthly subscription to get access.
3. freepik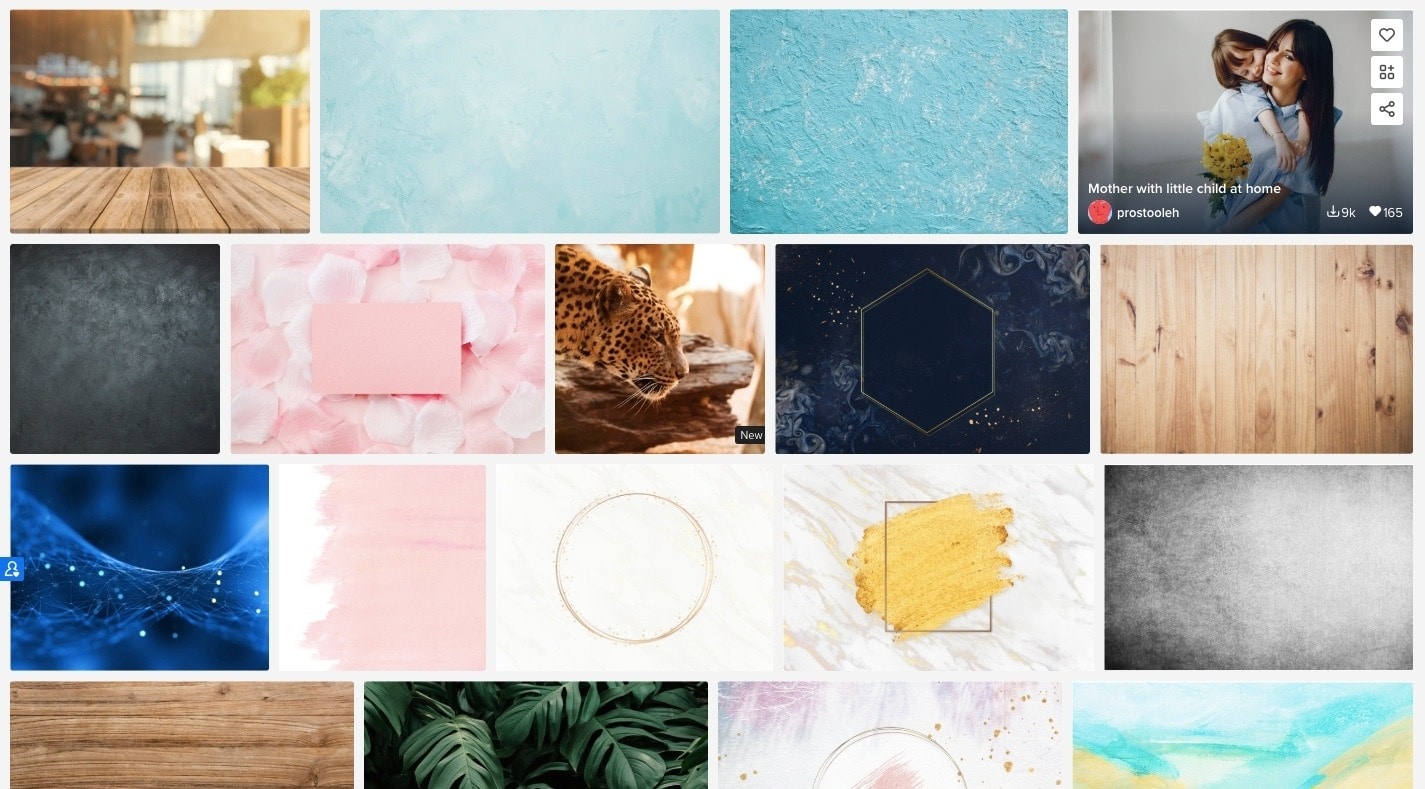 Although freepik advertises that it has free and premium photos on its website, what you're really going to find are some amazing textures, backgrounds and photos with empty space. These are the kinds of images you want to place behind your website messaging as well as to skin supporting elements — like social media banners.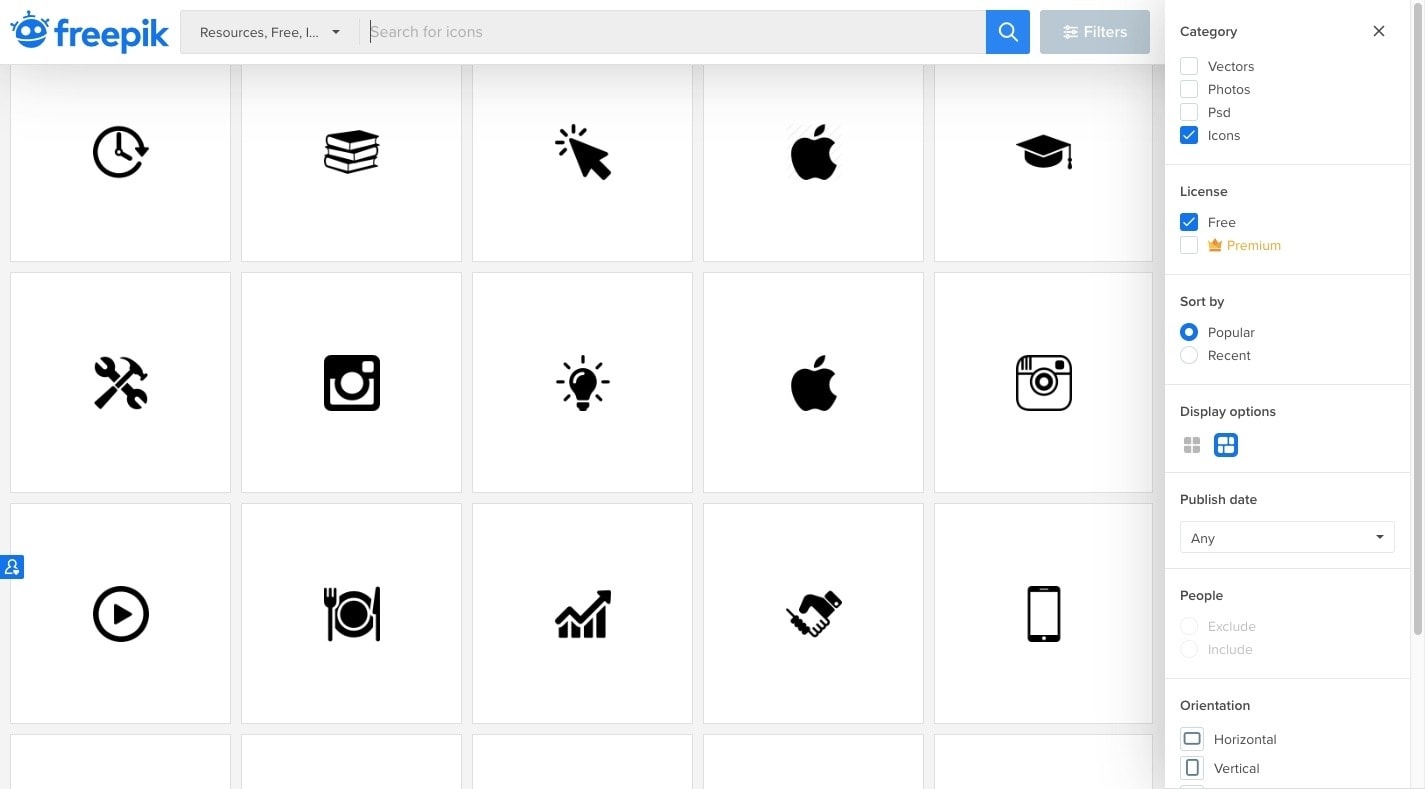 I would also suggest exploring what freepik has to offer in the way of icons. While you won't find entire icon sets here (which is useful if you want to use lots of icons to "describe" your solutions), you will find icons that cover pretty much every category you could imagine.
Also, be sure to use freepik's filter when you search. You can sort results by orientation, color, and popularity.
4. Graphic Burger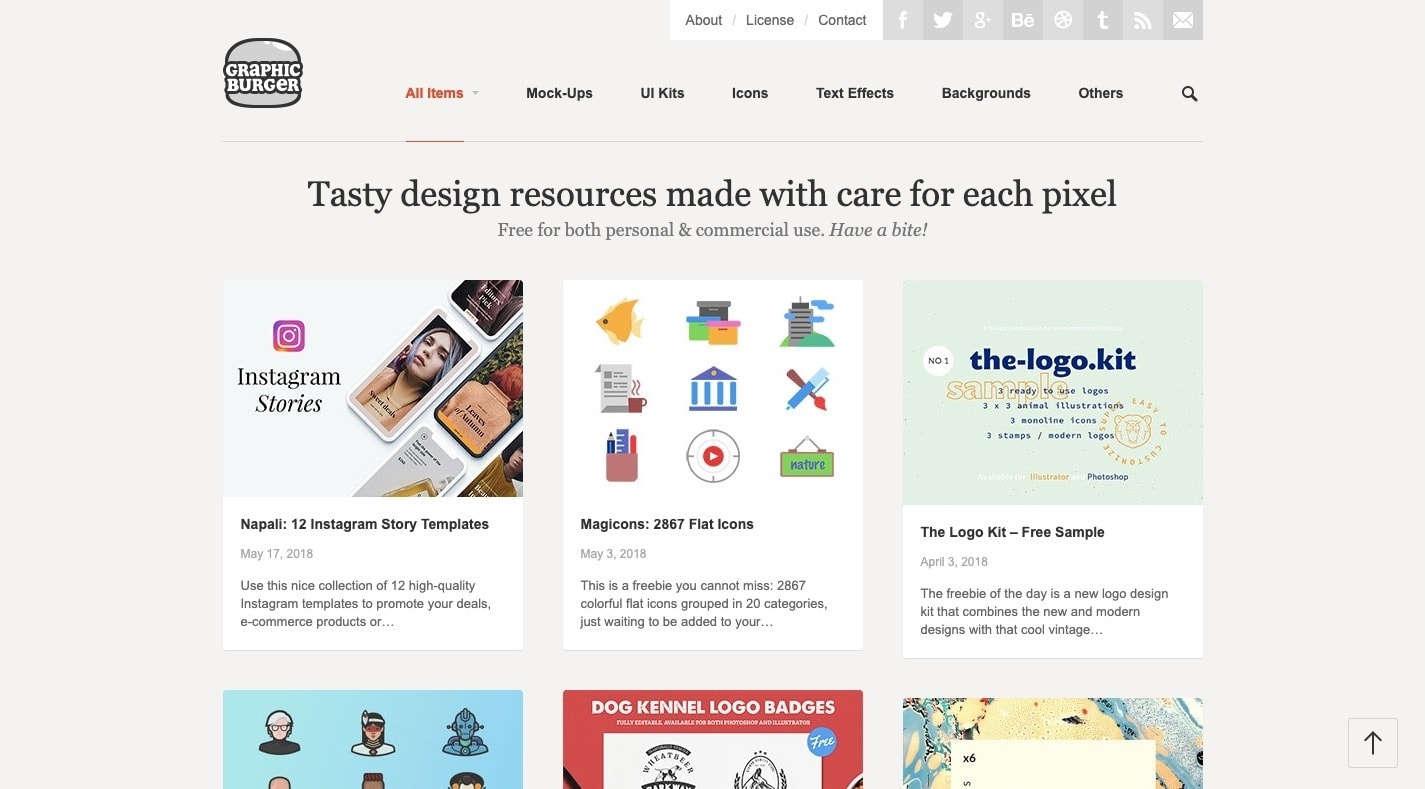 While it appears that the Graphic Burger website hasn't been updated in about a year, it's still a fantastic resource if you want to add a bit more personality to your website with visual assets. Just the homepage alone shows you the variety of imagery you can get here:
Social media templates
Icon sets
Logo templates
Background images and textures
Text effects
And more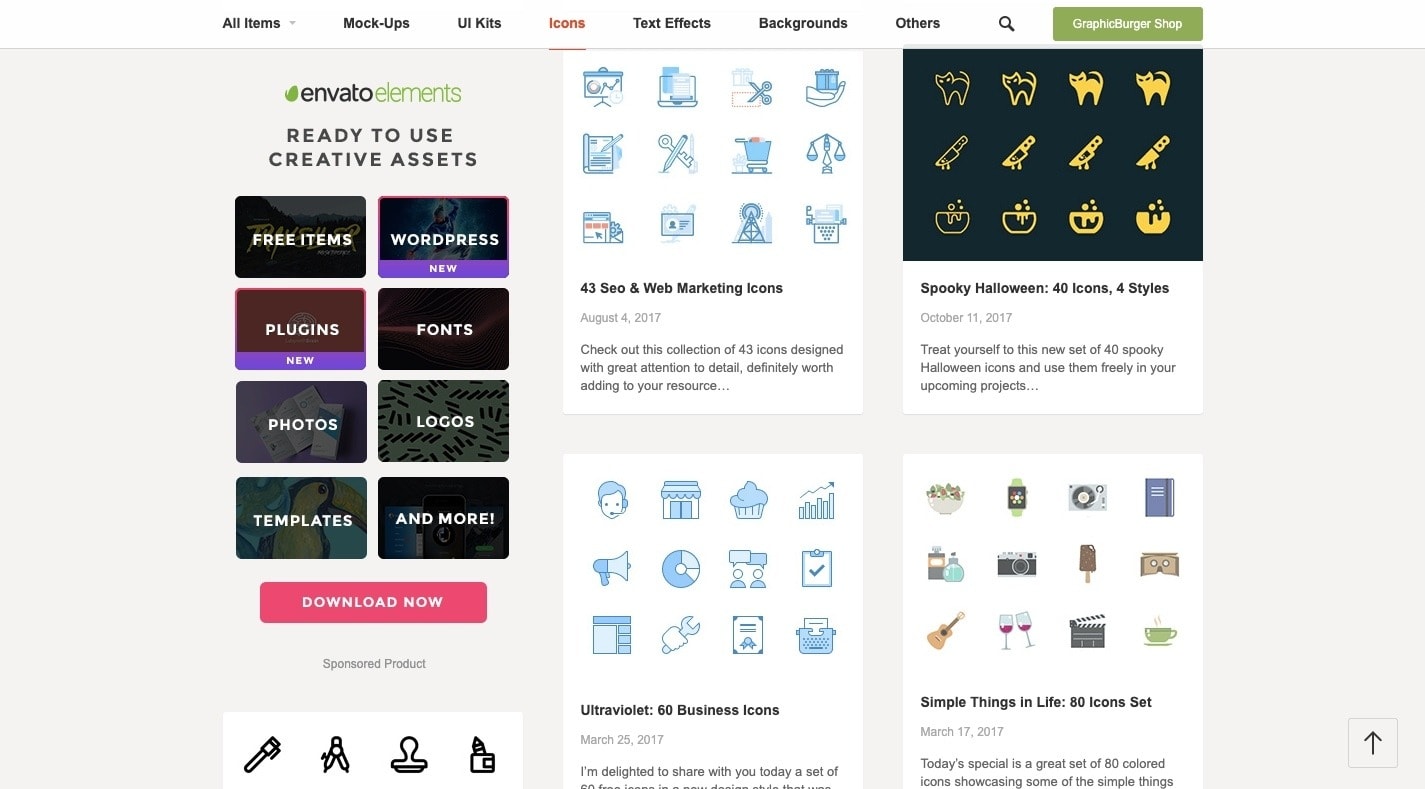 Even better? Everything on the Graphic Burger website is free to download and use.
5. ICONFINDER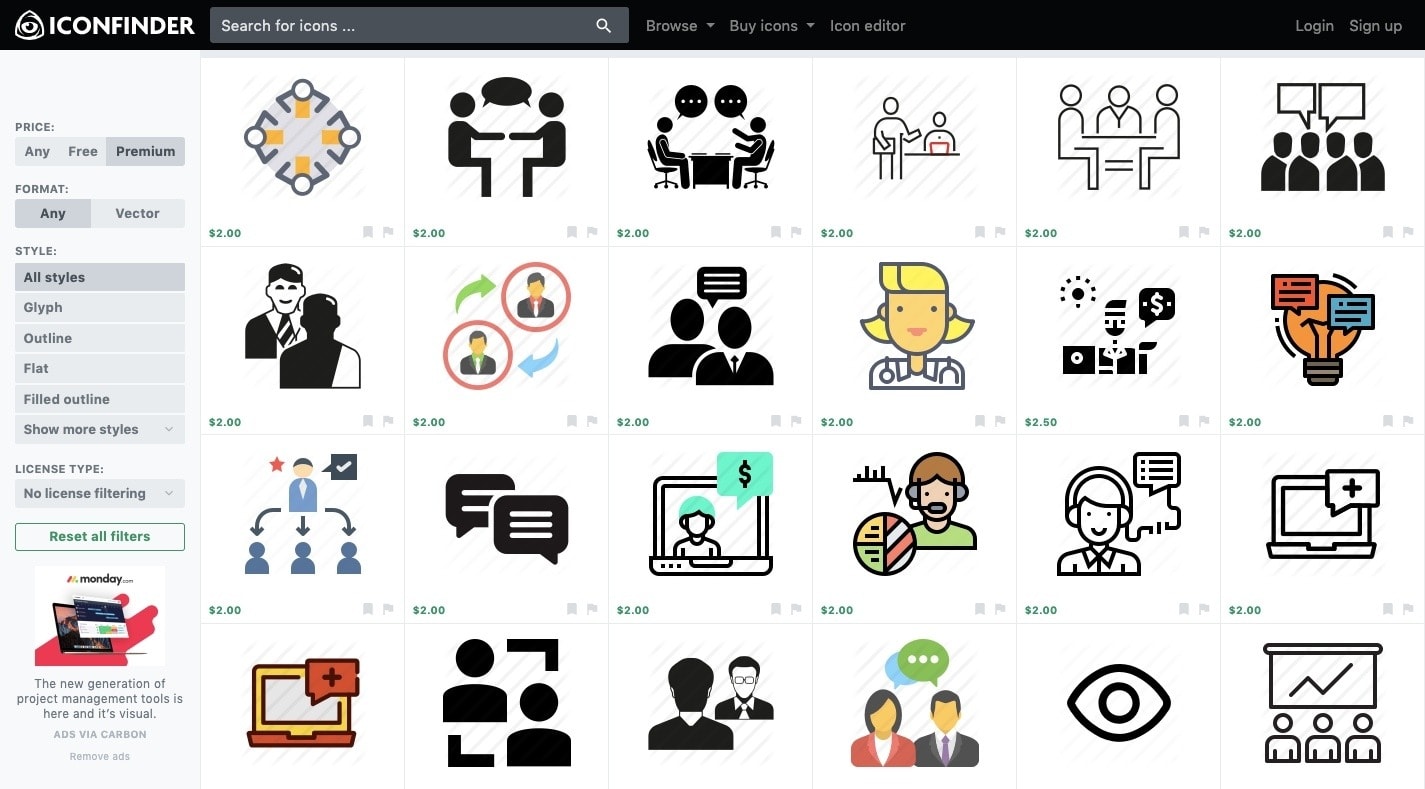 Plan on designing your website with very few to no photographs? Consider adding smaller visual elements like icons to break up all the text and color blocks on your pages.
If you are looking to use other types of website images and fancy the idea of going the route of icons, ICONFINDER is a nice choice. Not only will you get access to thousands of icon sets as well as millions of individual icons with a membership, ICONFINDER also comes with its own icon editor.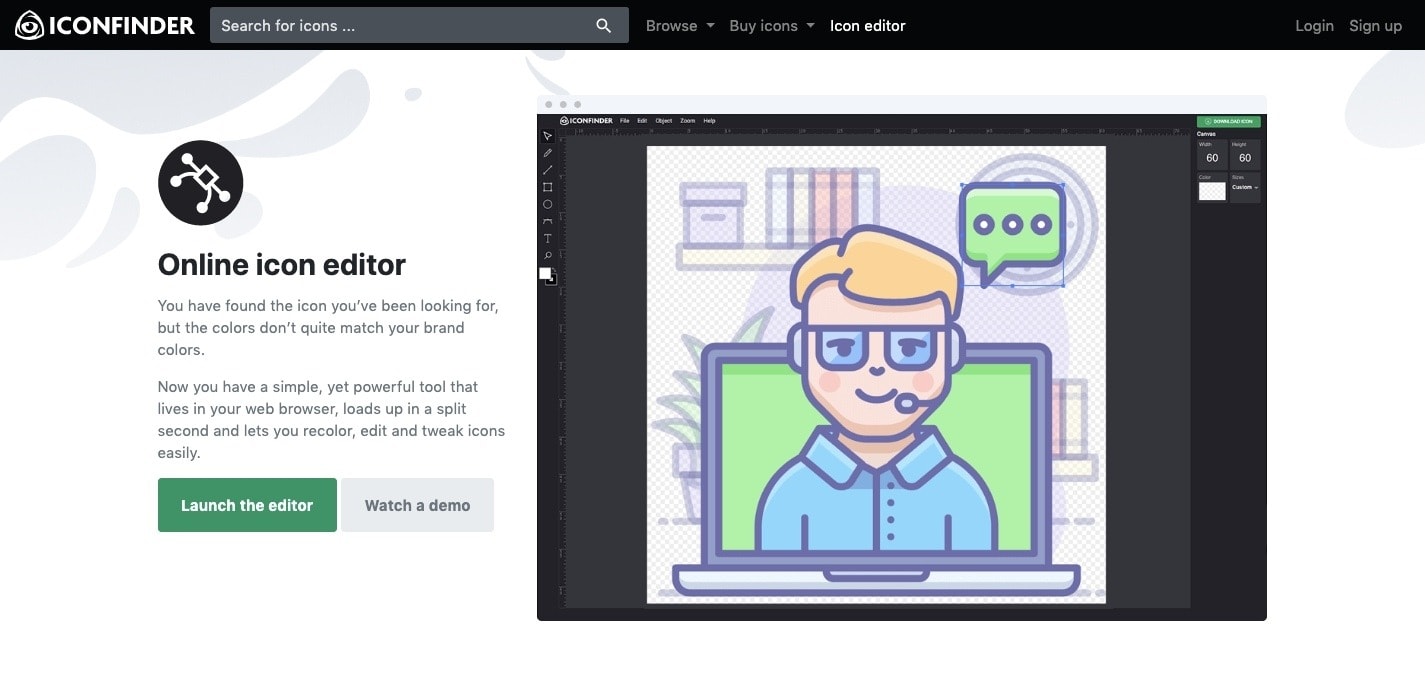 That means you don't have to worry about finding the perfect icon in the perfect color, alignment or rotation.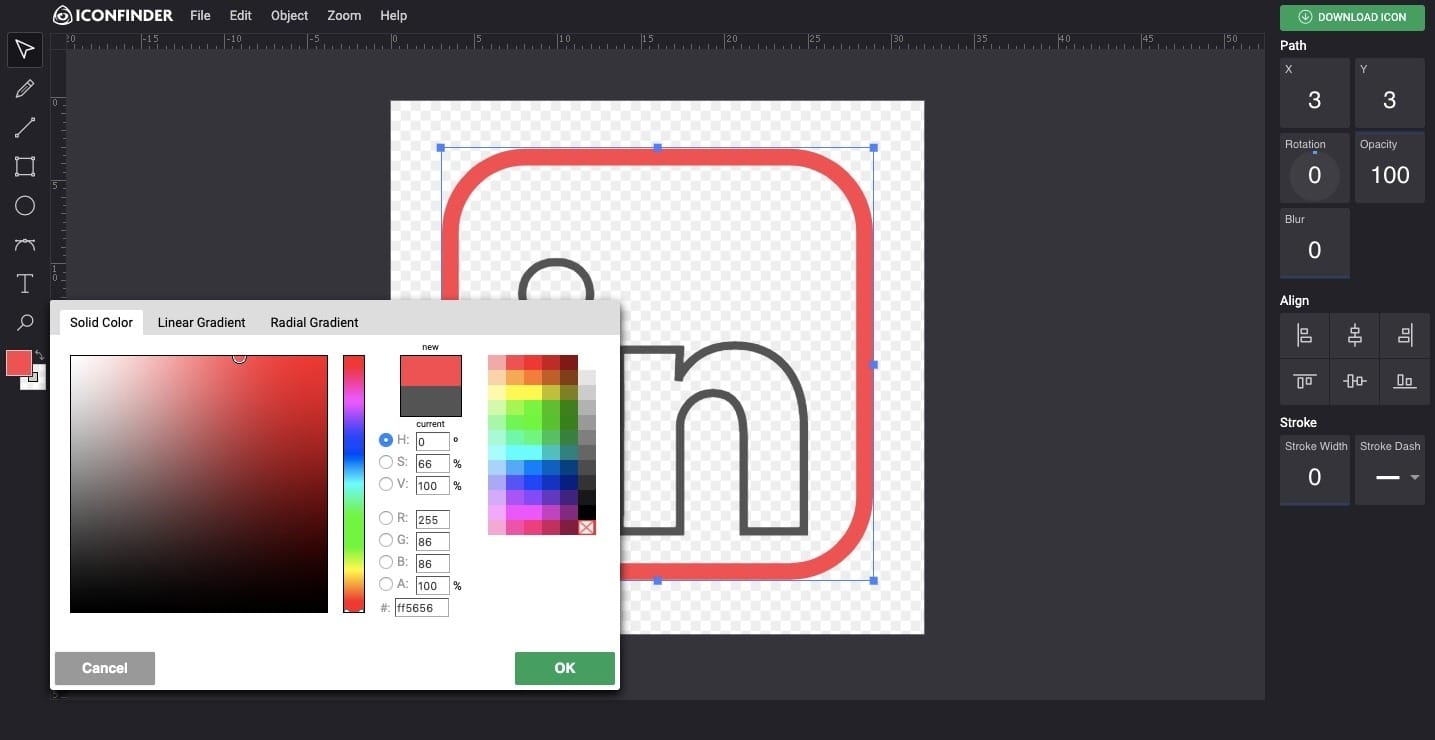 The icon editor is easy to use and lets you customise every inch of the selected icon. You can then export to your preferred file format when done.
6. iStock Photo
iStock is a very well-known royalty-free stock photo service. Although you can purchase credits if you just want an image or two from iStock, you'd be best off subscribing so you can access unlimited photos, illustrations, video and audio for all your website and marketing needs.
Feel like a background video would be more powerful to introduce visitors to your website with? Like the idea of designing with illustrations instead of photos? You can do whatever you want with iStock.
7. Kaboompics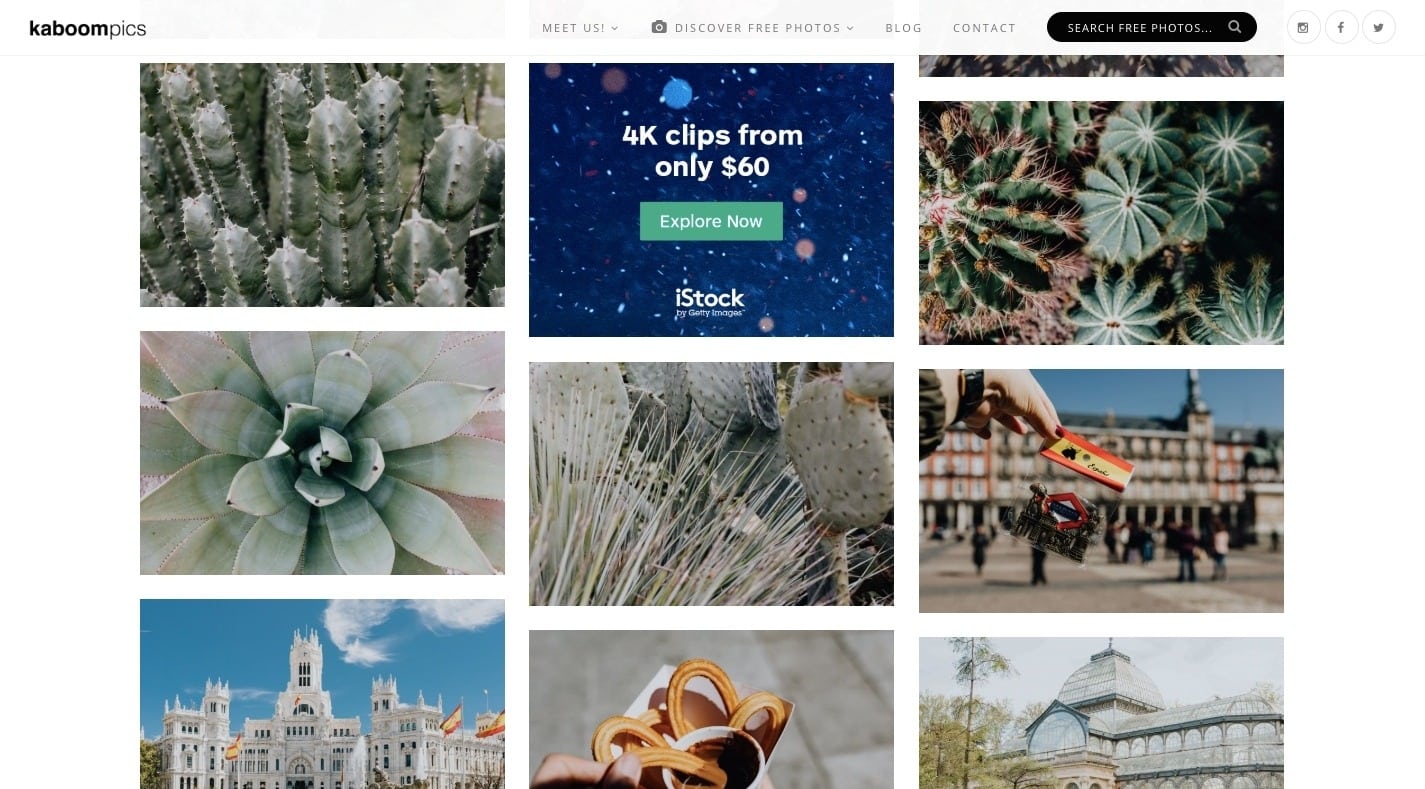 If you feel as though you'd like to keep it simple and just start with a free image repository, Kaboompics is a good place to go. What's especially nice about the images you find here is they tend to have a more natural and local flavor to them as opposed to the stereotypical business suits and handshake photos you'll find littering other free stock photo sites.
What's also great is you can sort image results based on how old or popular they are. So, if you want to stay away from website images that other websites use, you should be able to accomplish that here.
8. Stock Illustrations
Stock Illustrations might not be for everyone. However, if your brand has a retro, pop culture, revolutionary or humanitarian vibe to it, these premium illustrations may be right up your alley.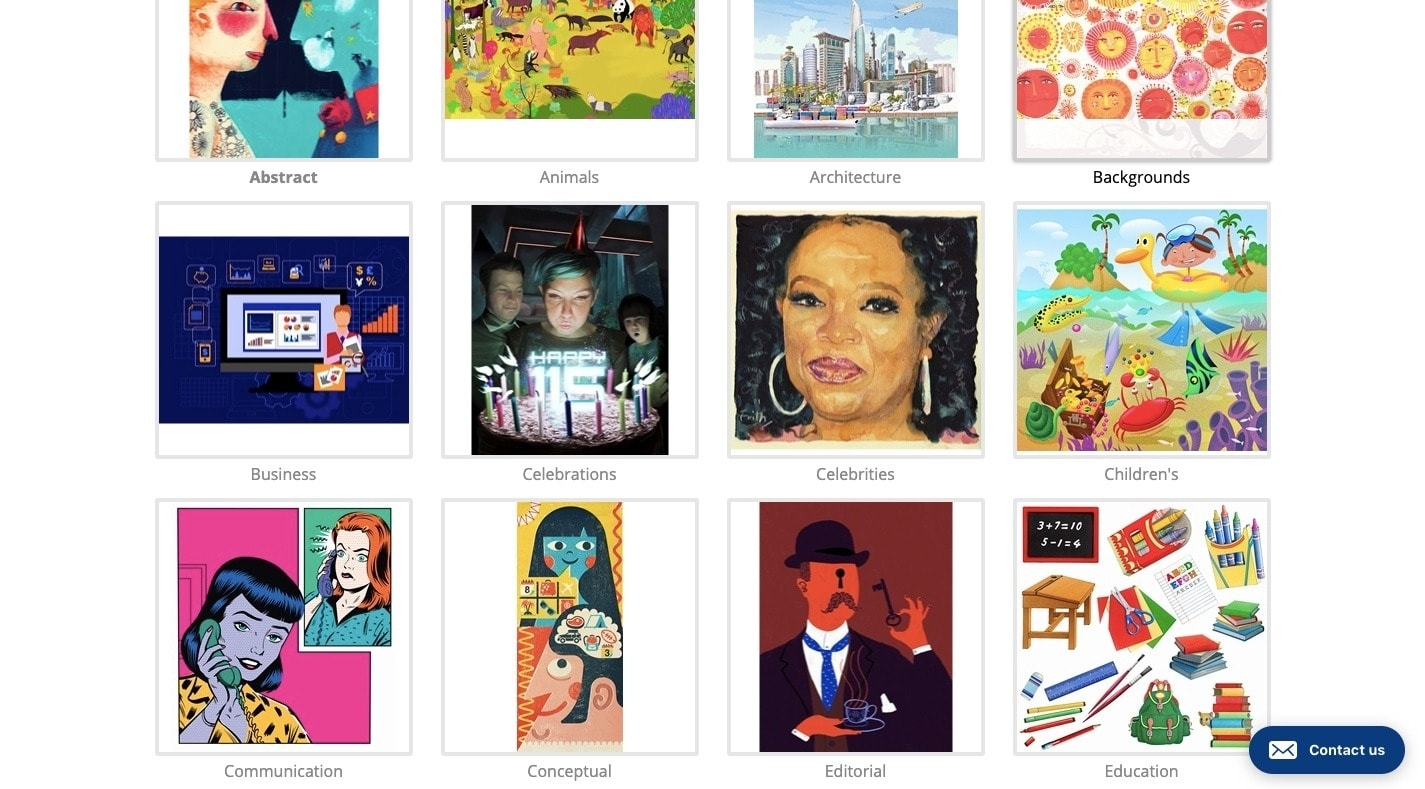 Categories include things like:
Politics
Travel
Environment
Emotions
Medicine
Before you pass on the idea of using illustrations, have a look at some of these concepts. You may be surprised by how well some of the abstract visuals fit with your personal or professional identity.
9. Unsplash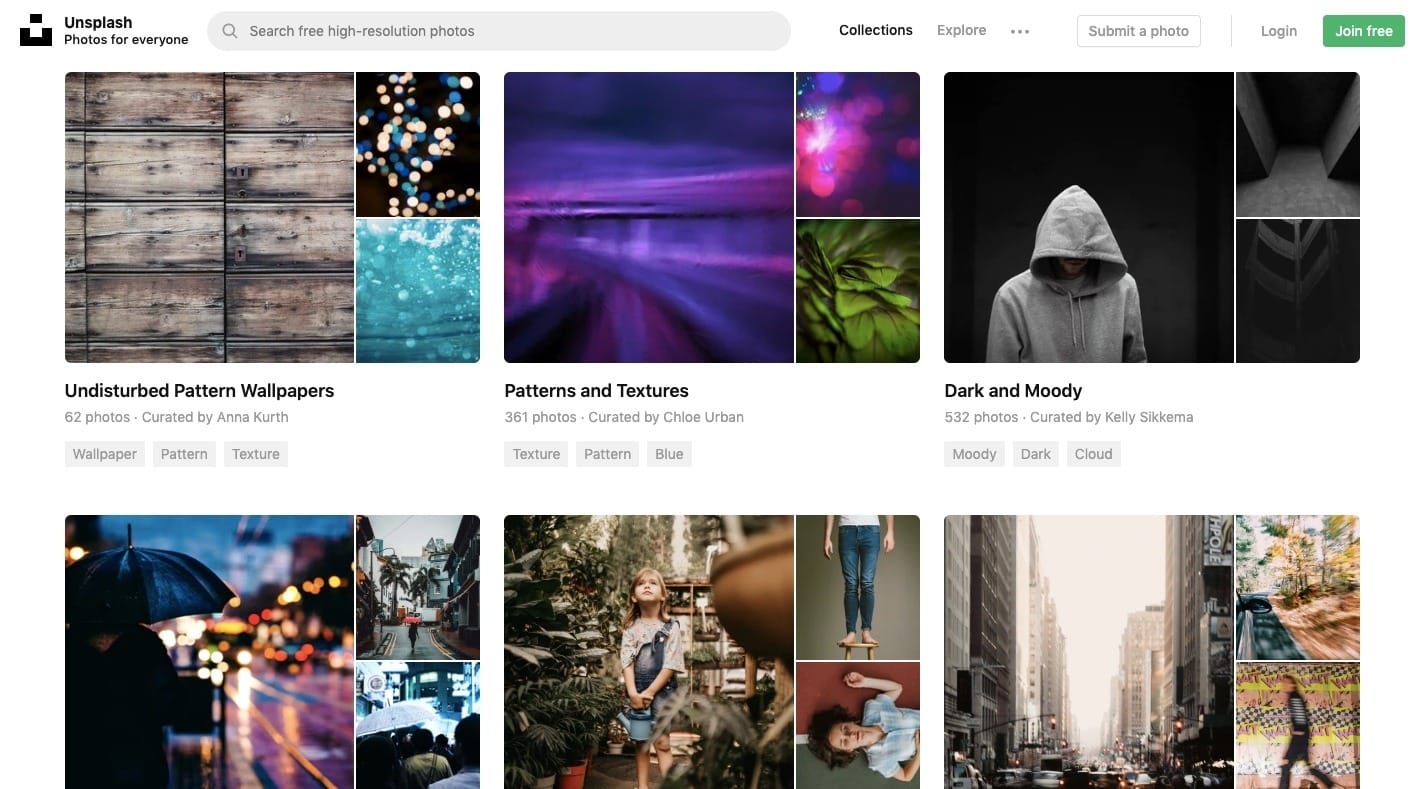 If you can believe it, Unsplash is 100% free to get photos and textures from — and they all come from professional photographers and agencies, too.
While you can certainly search for individual images, their photo collections are beautifully aggregated. For example, this is one called "International Women's Day":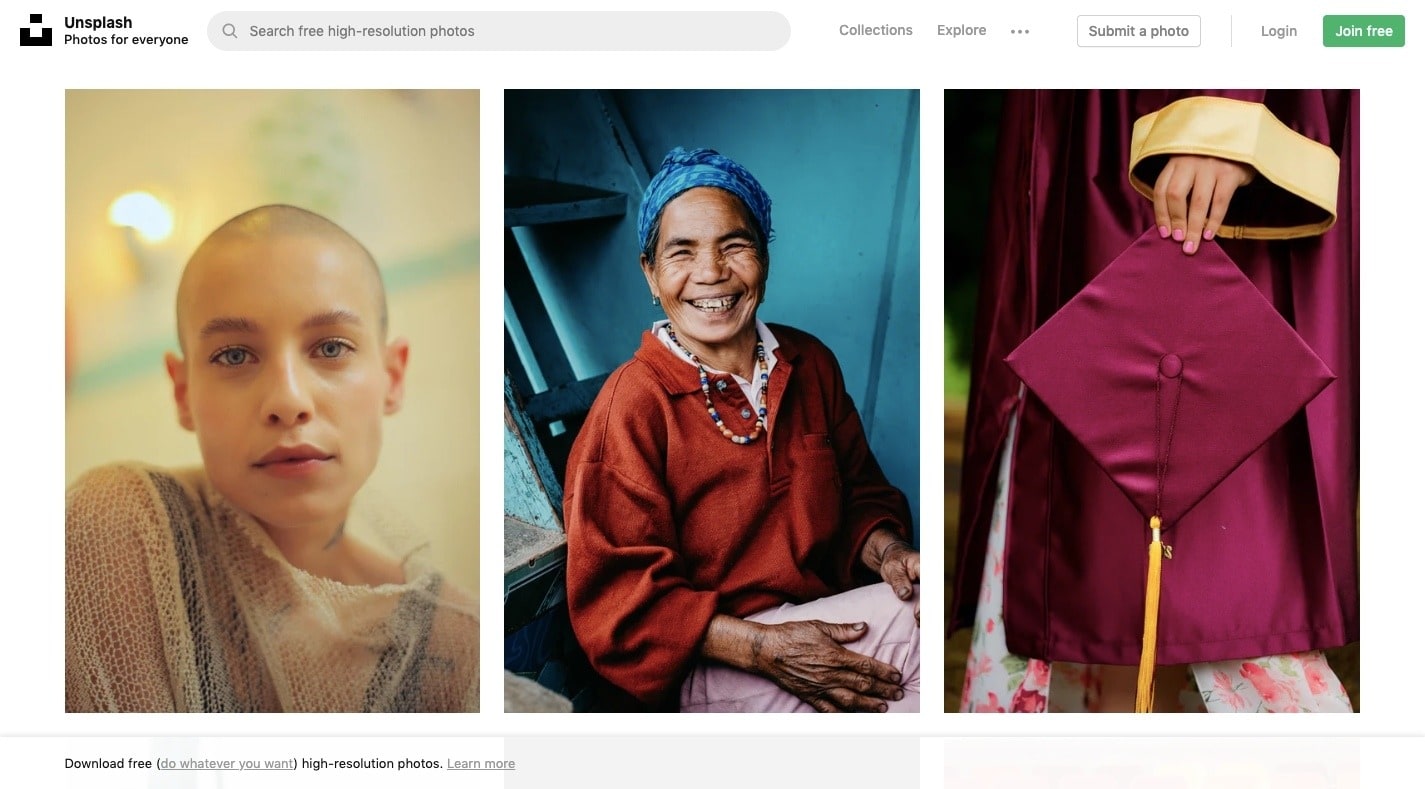 It contains photos of empowered women from all around the globe. You can find all sorts of powerful and emotional imagery like that all over Unsplash. Be sure to spend some time here before you make any final decisions as to which image resources you want to use.
How to choose the best images for your website
What's nice about the wealth of image resources available online is that your website doesn't have to look like everyone else's. You can design a website using:
Stock photos
Your own custom photography
Illustrations
Iconography
Data visualisation (like infographics and charts)
GIFs
Just remember to use some restraint when choosing website images. They should be:
High-quality
High-resolution
Relevant to your business and target audience
On-brand
Unique (i.e. not the same stock photography every coach uses on their website)
Consistent across all marketing channels
Used in moderation
Also, make sure you actually have the right to use them on your website. That means no right-clicking and saving images from Google Search. Look for images that are in the public domain, are royalty-free, or come with a Creative Commons license. Then, read the stipulations to make sure you're allowed to use them in your professional marketing.
One last thing to remember is that this isn't just about picking images that you like the look of. Consider how they're going to make your visitor feel, too. You want images to resonate with your visitors; not give them a superficial or artificial impression about your company.
Of course, if you run into any issues with this or are having trouble figuring out which images are right for you website, get in touch with The Good Alliance today.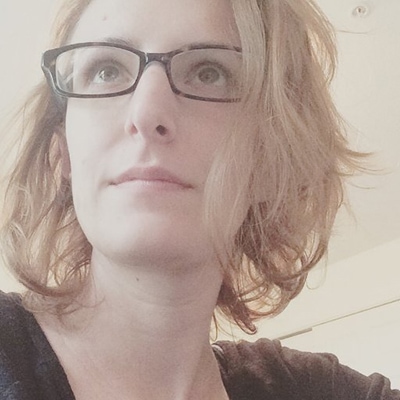 Suzanne Scacca
Content Writer
Suzanne Scacca is a freelance writer, specialising in web design, marketing, and technology. She also teaches classes at Skillshare and is a sucker for movies, food, and dogs.