Everybody seems to have a newsletter these days.
Us included.
And you've probably been told a thousand times that you need to start one, or you'll miss out on clients.
But before you rush into setting one up in sheer panic, stop.
Here are three reasons why you shouldn't.
3 reasons why you shouldn't start an email newsletter
When everybody else in your niche is doing something, it's tempting to jump on the bandwagon and do the same.
With that in mind, here are three reasons you shouldn't start one right now:
If you have a small mailing list made up of only a small handful of people, it doesn't make much sense to spend loads of time creating a newsletter. You'd be better off dedicating your time to building a kick-arse freebie and nurture sequence and sharing it everywhere so you can build your email list.
You could have 10,000 subscribers, but if you have nothing to say, you're wasting their time – as well as your own. 
Newsletters shouldn't be treated as an afterthought or thrown together and posted because you haven't sent one in six weeks. Your subscribers deserve quality content they can either implement into their lives. Or gives them enough information to go from subscriber to paying client.
If you're struggling for content after one or two newsletters – or before you even begin – scrap it.
You're already stretched too thin
You're working solo and are putting in time on Facebook, Instagram, Twitter, Linkedin and Pinterest.
Wherever you're putting in time, if it's getting your business traction, focus your efforts there. If you're already swamped with clients and up to the eyeballs in work, adding a newsletter to your workload might be the straw that breaks the camel's back.
***
If you fall into one of the above categories, is there any point in ever starting a newsletter?
Well, yes.
A few reasons why you should start one
You have a voice people want to listen to. So, if you know what you want to say. Who you're talking to. And if you can find time to build your list, a newsletter is the best marketing tool at your disposal.
Why?
Because a newsletter, even one per month to start, can help you:
Connect with your audience

Increase brand credibility and authority

Boost your content and marketing strategy

Drive traffic to your website

Increase leads and sales
So, if you've been wanting to start a newsletter but keep putting it off, start putting in the work that gives you a solid foundation for creating one.
Already have a newsletter?
Great!
Why not let us know how it's going in the comments below?
Or, if newsletters aren't on your radar yet and you need help getting started with your business idea, why not apply to work with The Good Alliance and see if your business is the right fit?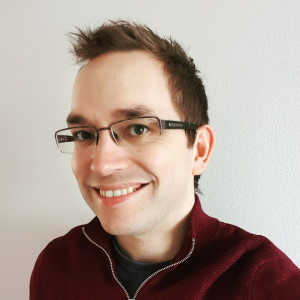 Matthew Drzymala
Copywriter & author
Matt is a freelance copywriter, specialising in whatever you throw at him. He's also an author, runs writing workshops in schools and has hyper-mobility in his thumbs.