Copying or downloading a shared Google Doc
Looking to take advantage of our free resources? Here's how to save your own version of a shared Google Docs document.
Google Docs is a great way to share and collabourate on documents, it has heaps of useful features which make it a winner in our eyes.
Many of our free resources and created using Google Docs because it allows us to create documents that can be easily downloaded and edited – all without trying to work out what software you need to edit them.
If you've not used Google Docs before, or need a quick refresher, here's how to download your own copy of our resources to keep.
If you use Google Docs (or want to)
If you use Google Docs – or would like to – then you can sign in and create a copy of the resource to your account. The advantage is that you will be able to directly edit the document.
1: Sign in to your Google account
With your resource open, sign in to your Google account if you are not already.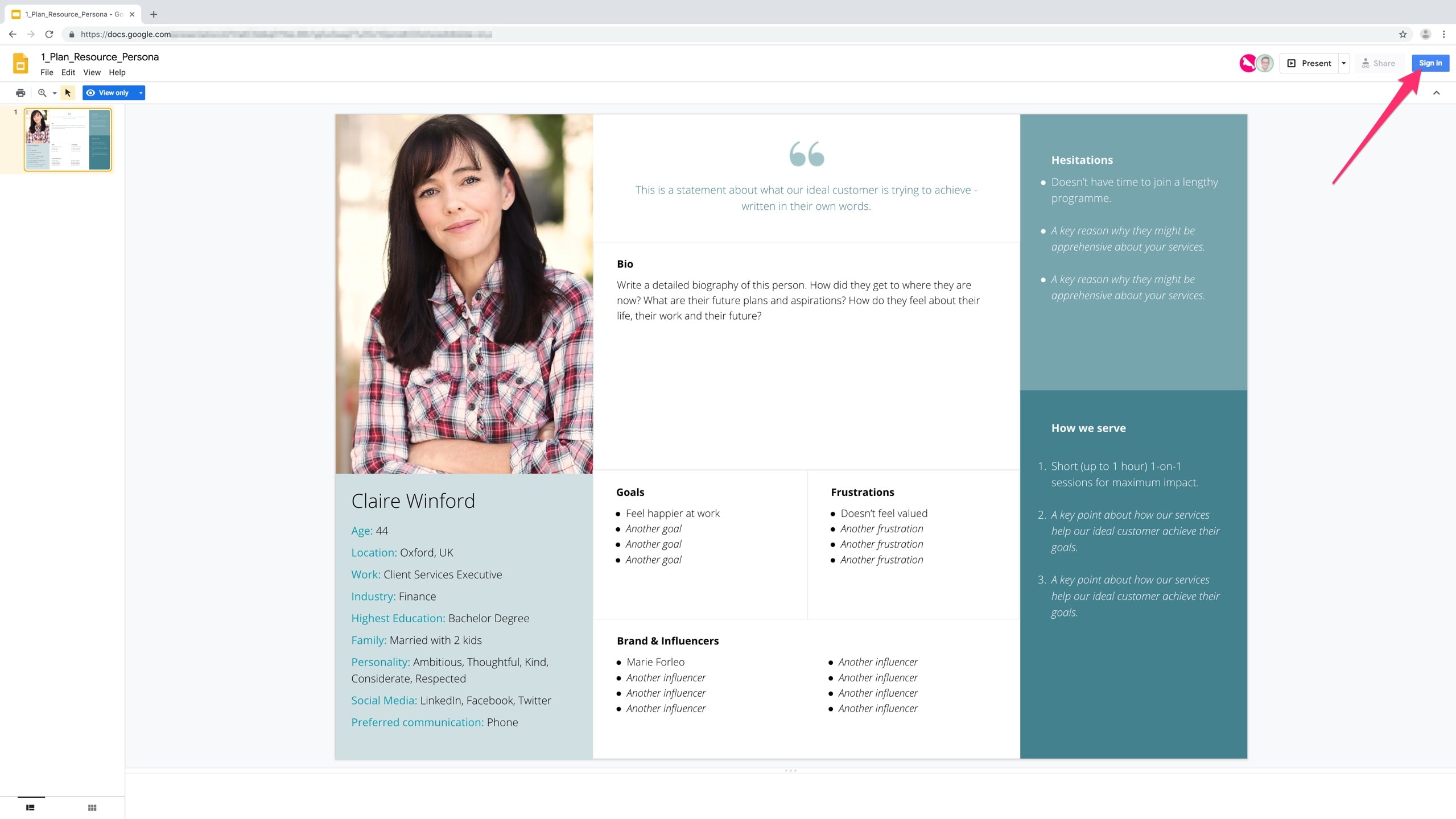 2: Make a copy of the resource
Go to 'File' and then 'Make A Copy' to create your own version of the file, then save it to your Drive.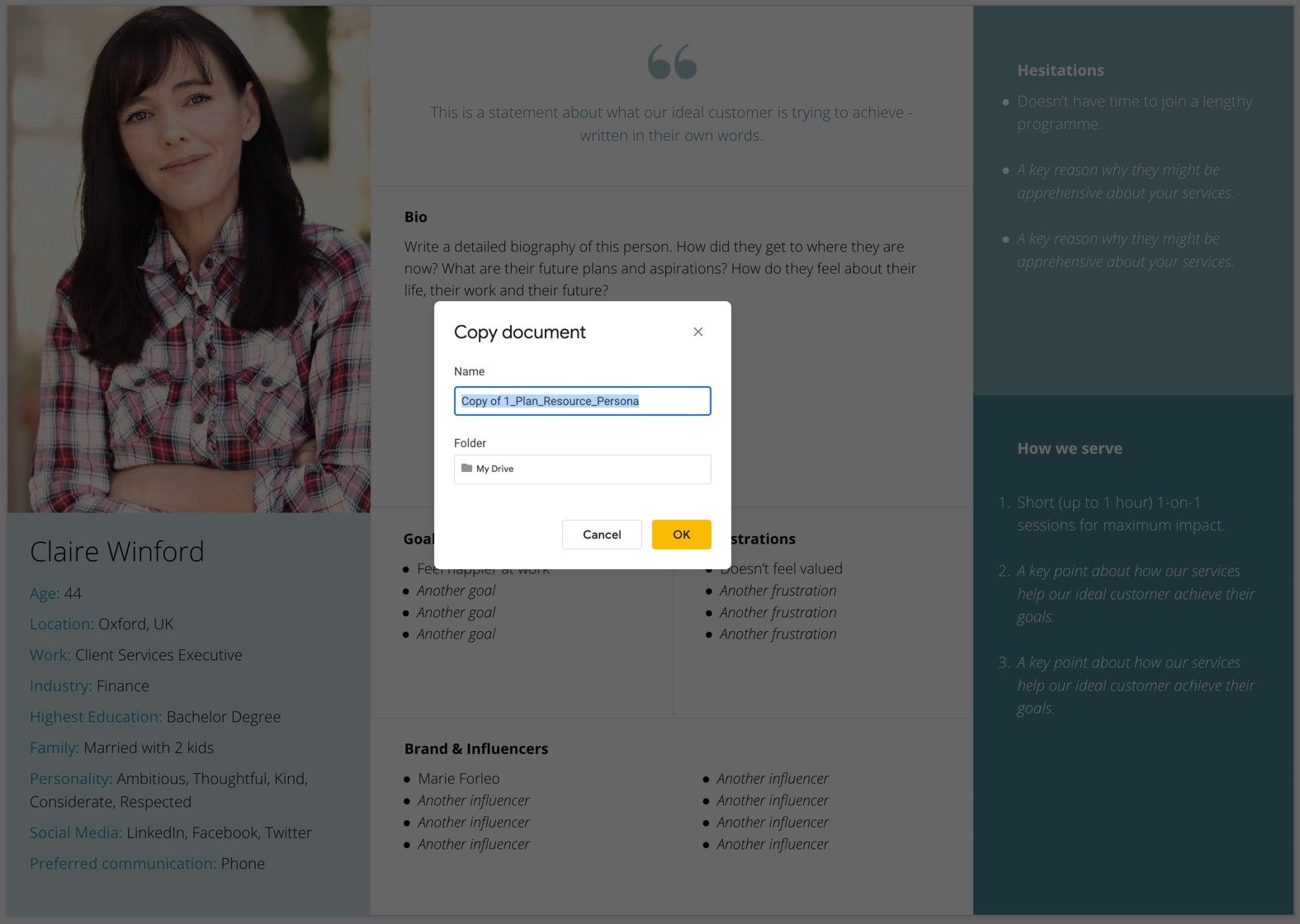 3: Start editing your resource
That's it! Once you click 'ok' your copy of the resource will open and you'll be able to start editing it. Any changes you make to this document will only be visible to you unless you choose to share it. Any edits you make to your copied document won't affect the original resource.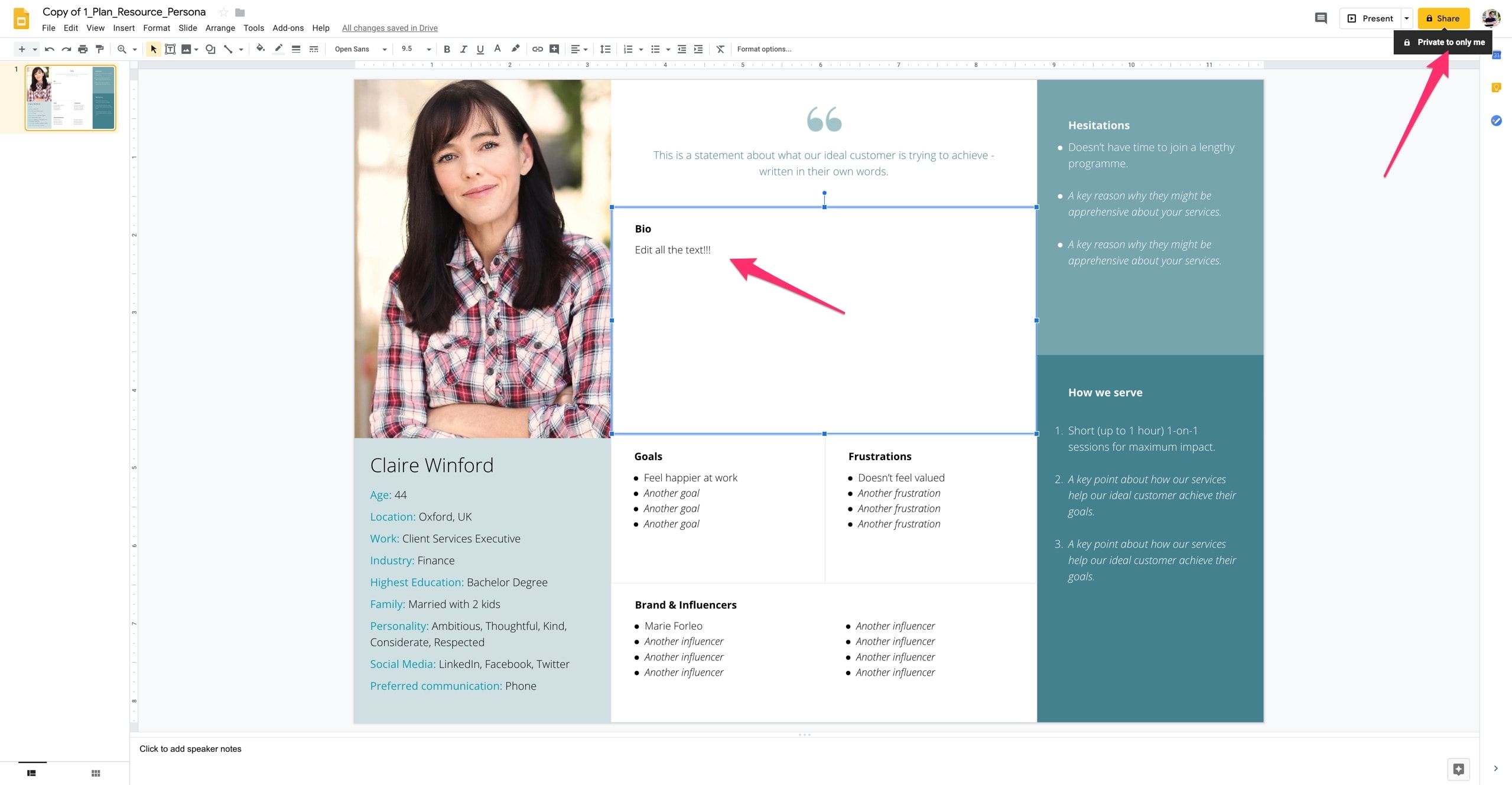 If you don't use Google Docs
If you don't use Google Docs or would prefer to have a copy of the resource saved to your hard drive then you can simply download your own copy.
1: Download your resource
Go to 'File' and then 'Download As…'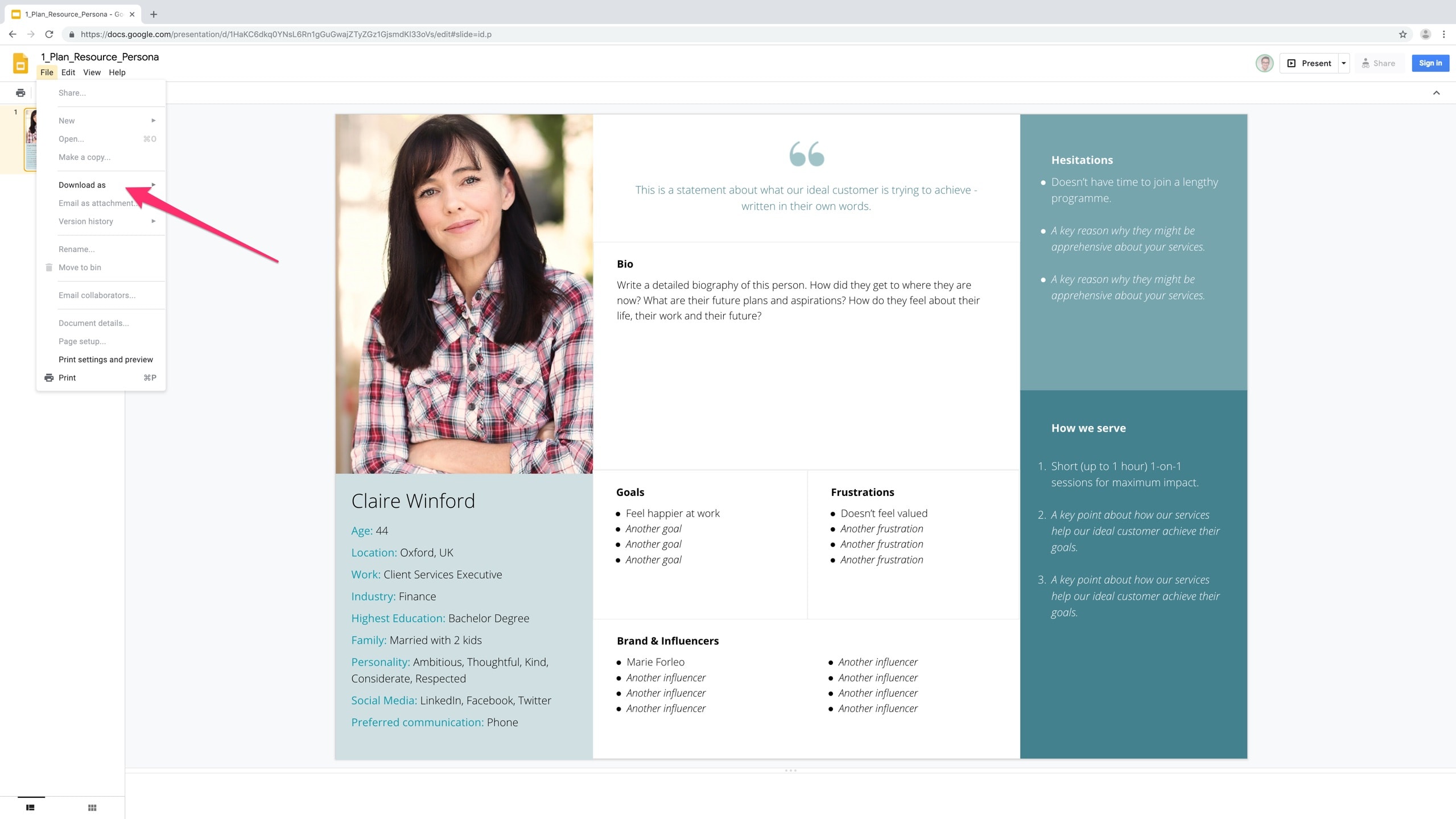 You'll then be offered a variety of file formats for you to download your resource. The choice you make here is up to you and may depend on the software you have installed.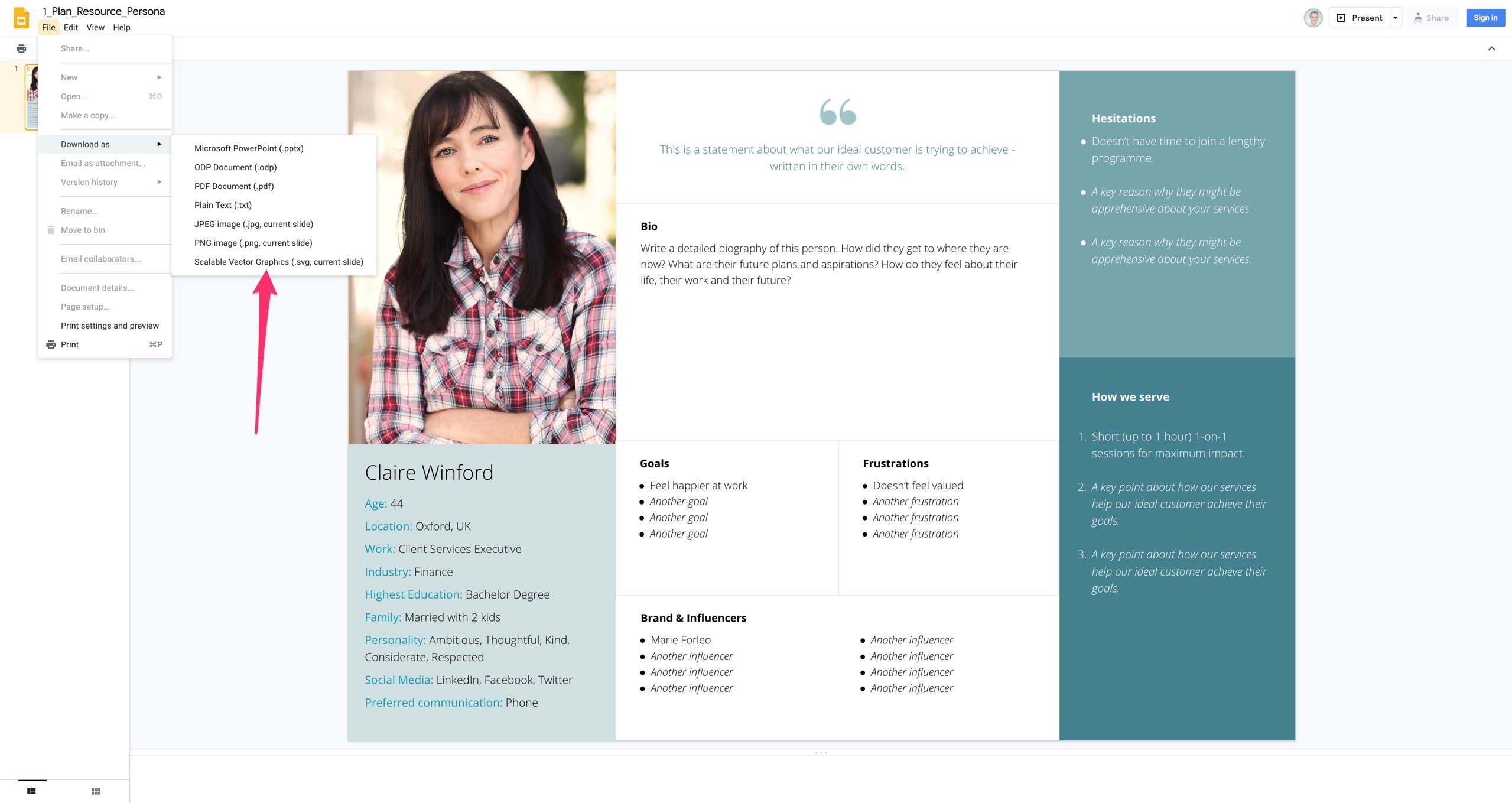 Here's a quick rundown of some of the options:
• Microsoft Powerpoint/Office app: Ideal for editing the document using an office suite such as MS Office or Apple Keynote/Pages. Results may vary as different apps may shift or replace items and fonts.
• PDF document: A high quality download that may allow you to edit the document in professional editing software such as Adobe Illustrator/Affinity Designer.
• PNG image: Ideal if you just want to keep an image file of the document to refer back to.
Generally, there's no limit to the amount of times you can download the resource so feel free to download different file types to see which ones you prefer to work with.